A best practice for your website to gain traffic in search results is by producing new content on a regular basis. Not only will this help you establish your authority in your industry, it can also help you engage with the right user at the right time. That blog post you wrote in April about coping with emergency air conditioner repairs could help that frustrated homeowner whose AC quit at 3:00am in middle of an August heat wave.
Inevitably, as you begin to publish more content, your writing style will become smoother with practice. But what about those early blog posts? They may still be published on your site, but long forgotten by search engines by not being long enough flip the parameter of a quality post, or simply by changes to the algorithms that now favor different ranking factors.
Content Pruning
Starting with blogs; there isn't a hard and fast rule for how long a blog post should be. However over time it easy to set benchmarks of 300-500 word minimum post. The former if you are publishing weekly or better, the latter if you are posting less frequently. The more, the better, especially if it is content that is engaging to the user. Periodically, you should revisit your old content.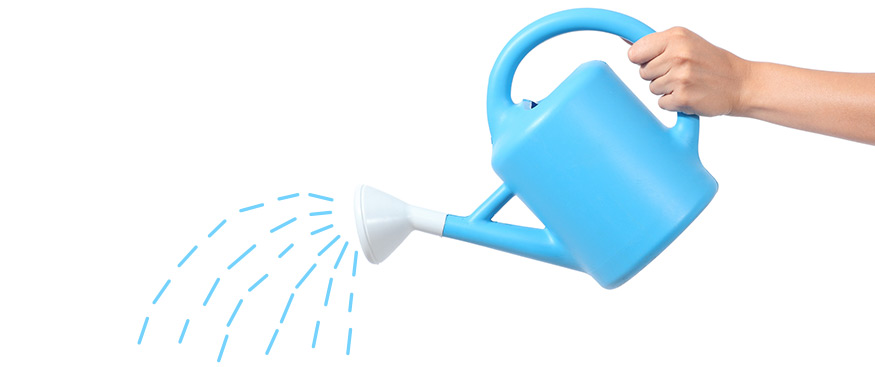 Step 1 – Scan for Broken Links
Do a quick search for a broken link scanner. On the Mac, I use an app from the Mac App Store called Integrity ($free), but there are plenty available online, just a quick search away: [broken link scanner](https://www.google.com/search?q=broken+link+scanner). Scan your site and start cleaning up those broken links, both internal and external links. This includes removing a link if you can't find a new destination for that link.
Step 2 – Combining Old Blog/News Posts
You may have written several old posts about a similar topic. Identify 3-4 of those old posts (and their URLs) and head over to Google Analytics. Go to Behavior -> Site Content -> All Pages. Then give yourself a healthy date range of the last three months. Expand out your Show Rows to 250 or so. The first thing we want to identify is if any of those posts are getting any significant traffic. If so, identify the strongest URL. This will be where you combine those older posts into one longer post. If not, feel free to create a brand new post where you are combining the older posts.
Once you publish to new, longer post. You will want to institute a 301 redirect on the old URLs to the new URL. A 301 redirect simply tells the browser "Hey, what used to be here, is now permanently moved to this new URL, so I'm sending you over there now." But the biggest benefit isn't necessarily for the users. This also tells the search engines "Hey, that page you thought was valuable enough to show in your search results, we moved it to over here." To search engines, they will soon give the new URL all of the same search value it gave the old URL. With the updated content, this should build upon the value of the page and improve its performance in search.
Step 3 – Scan for Dated Content (And Analyze)
In addition to those old blog posts, you might also find some dated content that is no longer relevant. Especially low value content like "Come see us at booth 34 at the 2004 Industry Trade Show." Again, take note of the URLs and head back to Google Analytics to see if any of this old content is even generating traffic. You could even expand the date range to the last year and see what, if any, traffic these posts are getting.
If any of these posts aren't getting any traffic (0-24 over the last year), you can just delete them outright. If your traffic counts are higher to these individual URLs, we need to dig a little deeper. If this traffic is coming from inbound links (as opposed to search traffic) you could reach out and see if you could get the link changed to a more relevant page of content on your site. Or, if simply follow the 301 redirect method above to point the old page to a more relevant page of content on your site.
If any of these old URLs are getting a lot of traffic, especially from search results, you have an evergreen page of content on your site and you should make a conscious effort to continuously improve this page, either as a jumping off point to other pages on your site to interlink or adding a Call to Action (CTA) to trigger some sort of user behavior.
Step 4 – Apply to the Rest of your Site
Both of the actions laid out in Steps 3 and 4 are also applicable to the rest of your site. Go through your services section. Do you have many pages that could be combined into one? Do you have content that applies to unique industries that you could build out a strong industry-focused page? Is some of your terminology dated or could your pages use some internal links or CTA?
Step 5 – Schedule This Activity
This isn't a one-time fix. Make the time to scan your site for broken links periodically. Repurpose/combine old content at least on an annual basis. Revisit your dated content (like the trade show announcement example) and update that page after the conference to recap announcements that were made or links to documents (like Powerpoint Presentations) and thus adding depth to the content.
A website shouldn't remain static. Just like your yard, you should get in there once in a while and pull some weeds, trim up the tree branches and fertilize the garden.