Creating an online home for a company that cares for aging families.
A Place at Home came to us when they were still in the early stages of building their company. The company provides care for Omaha families with aging parents when and where they need it. They offer nurses to help patients stay in their homes longer, registered nurses to advocate on behalf of the patient, a personalized service to find a patient's next home, as well as a staffing services for medical offices who may need an extra hand.
Brand Development through Web and Print Design
The Corporate Three Design team started by refining an existing logo and creating essential marketing collateral. We also built a fully responsive, custom website to reinforce their branding and operate as a tool to grow their business.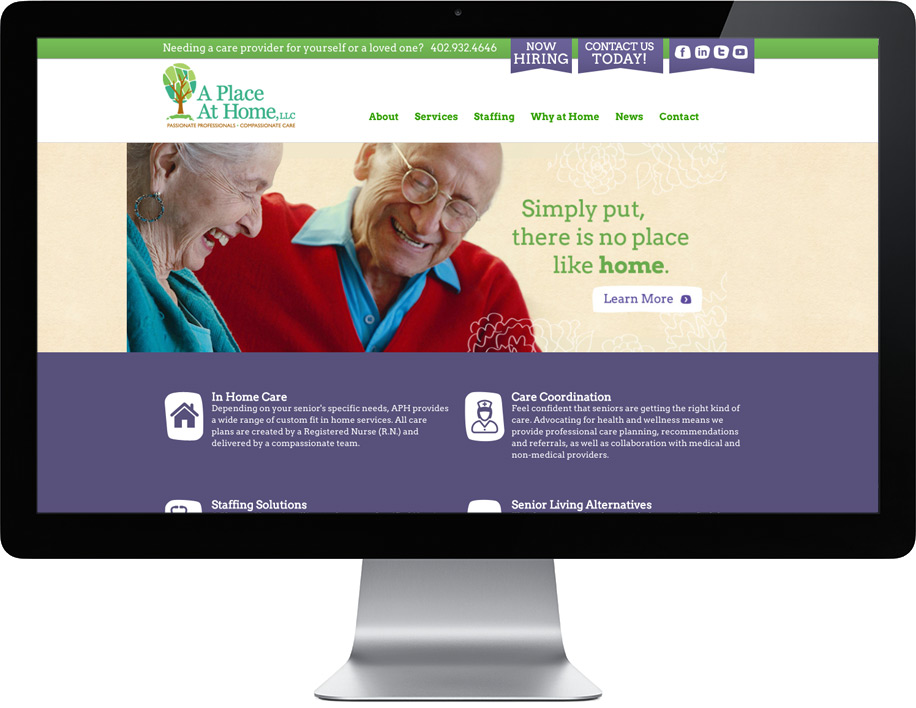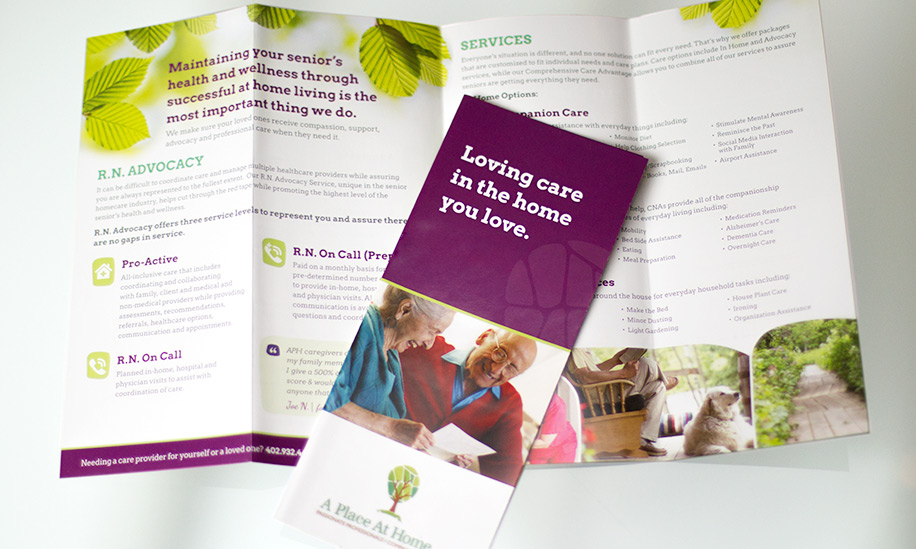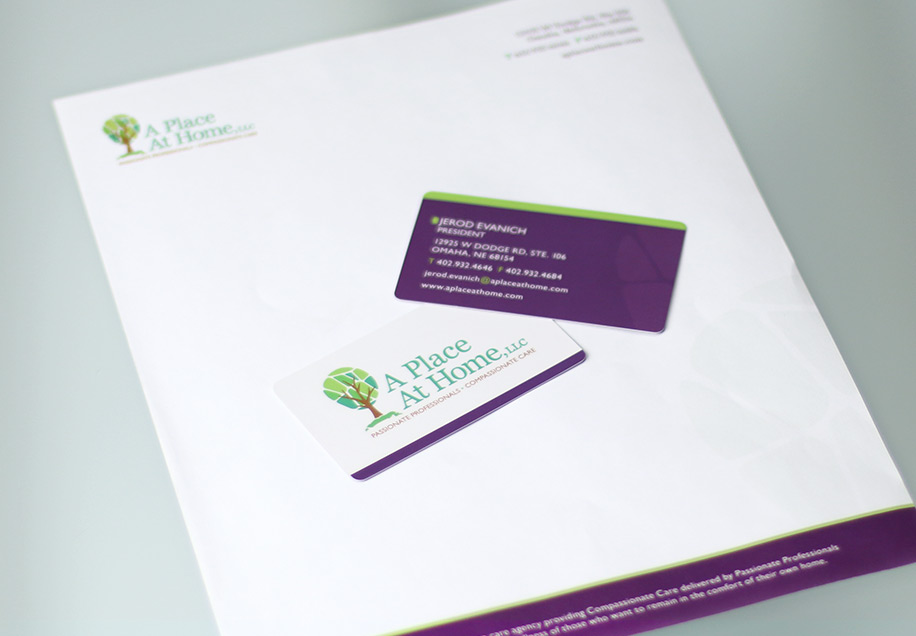 ---
"The thing we are most impressed with about C3Design is that we can give them the ideas and they take the ideas and turn them into a reality."
Dustin Distefano
---
Content Strategy, Social Media Automation, Internet Marketing
To further grow their company and put their website to work, we developed a content strategy that incorporated blogging, email marketing, and social media.
The A Place at Home team collaborates regularly with C3D copywriters to write useful content for home care clients and also increase the number of pages indexed by search engines.
With the help of some simple marketing automation, the A Place at Home team is able to focus on the daily operations of running a home care company without spending hours each day managing their company profiles on social media.
As a result of our content marketing efforts, A Place at Home has enjoyed increased traffic and interest in their services, specifically:
26% increase in overall traffic
38% increase in referrals from organic search
36% increase in referrals from social media
C3D also works with A Place at Home on an ongoing basis to market new services and job opportunities using Google AdWords. A Place at Home's growth has been so explosive that they are preparing to sell franchise locations across the country in 2017.
---
We helped A Place at Home recognize the importance of branding early on and developed an online presence that positioned their company for growth. Whether your business is just getting started or actively thinking about expansion, we can provide agile digital marketing strategies for businesses at any stage of development.