Defining a Brand Through Collateral
A brand isn't just a logo and website. It's all the pieces working together to tell your organization's story and convey the feeling you want your consumers to receive from your business.
The ParentSavvy brand is unapologetically cute and friendly. ParentSavvy wants parents to enjoy this role of raising their children, and to feel encouraged and supported in this big job they have. The website content does this, but the ParentSavvy team wanted to create physical pieces to connect and communicate with their audience.
Over the years we've worked with the ParentSavvy team to create a variety of collateral pieces to support the mission of the organization.
---
Wash Mitts
Using the ParentSavvy animals our Corporate Three Design team worked with ParentSavvy to create wash mitts to give to new parents when a baby is born at Methodist Women's Hospital in Omaha, Nebraska. A take one was also created to describe how to bathe a baby. The friendly characters and the information help to make bathing a newborn for the first time a little less stressful.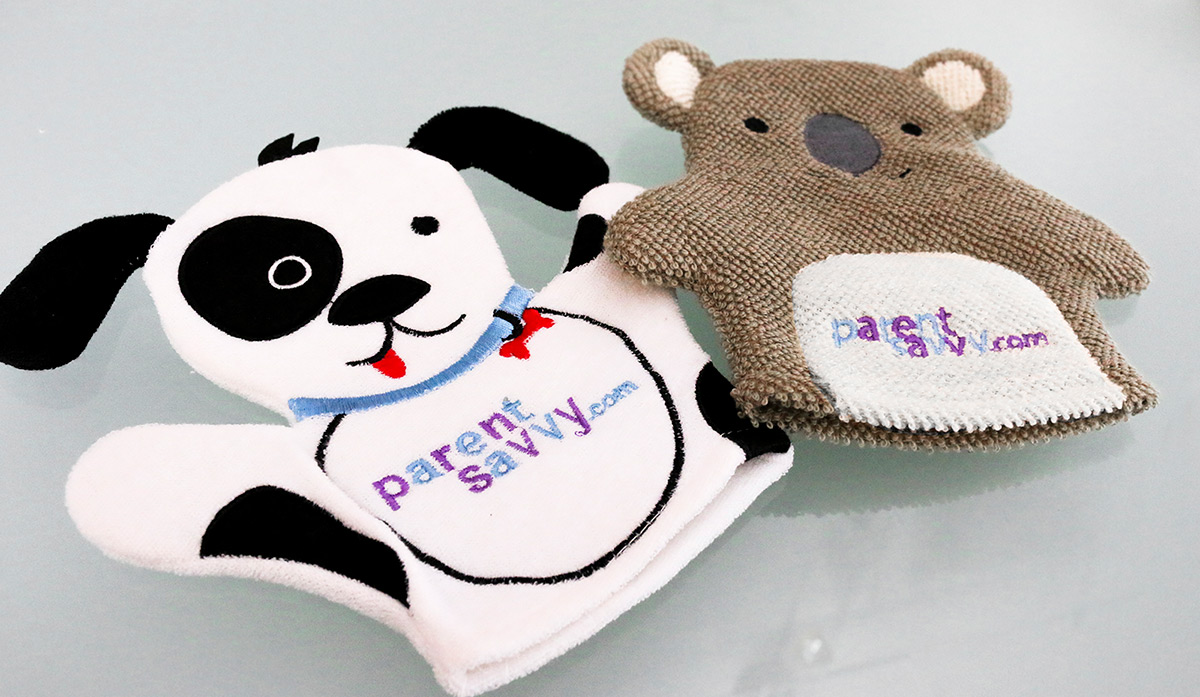 ---
Zipper Pulls
Also using the ParentSavvy animals as a consistent design element, our team has created over ten different animal zipper pulls to hand out to kids at our partner events. Many of the members of Omaha Storm Chasers Lil Chasers kids club collect the different animals at each baseball game. Zipper pulls are helpful for little hands learning how to use zippers and dress themselves. Each zipper pull includes the ParentSavvy logo to build brand recognition and awareness.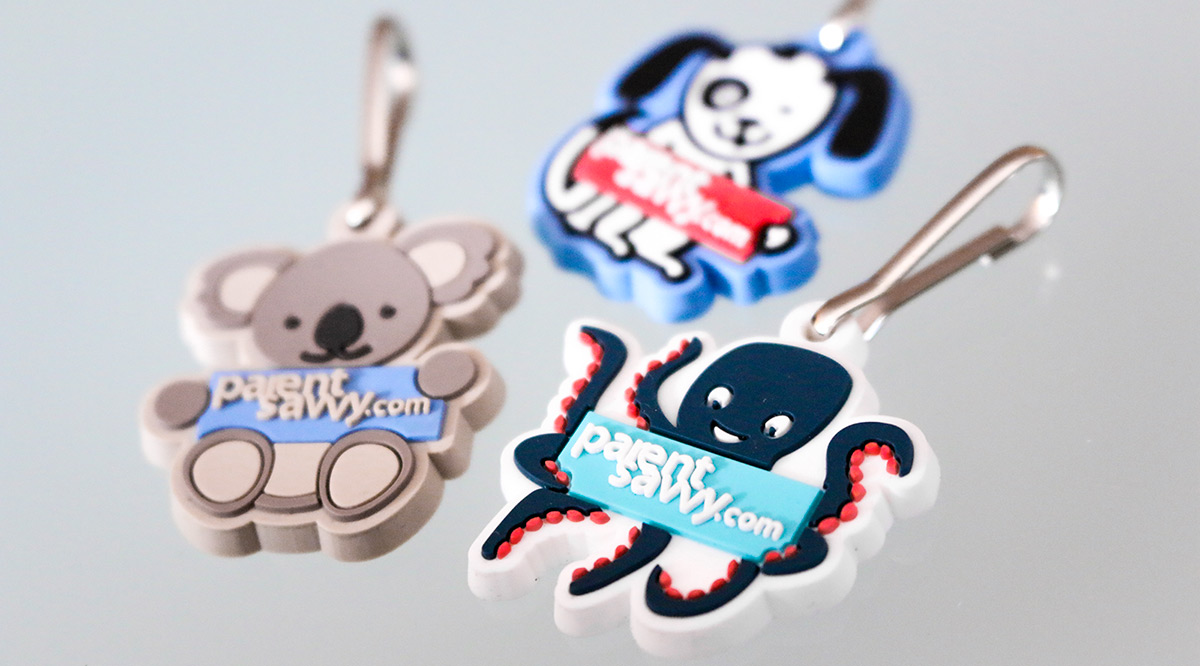 ---
Standing Cut Outs
These standing cut outs have been one of our team's favorite pieces to create. An animal cut out was created for each of ParentSavvy's partner organizations. Fontenelle Forest has a large cut out of the ParentSavvy frog. The Omaha Children's Museum has a dinosaur and the Omaha Storm Chasers have a fox. In recent years, we've also created standing displays with a face cut-outs for photo ops at the different partner organization special events. Each one is friendly and cute and serve to represent ParentSavvy throughout Omaha.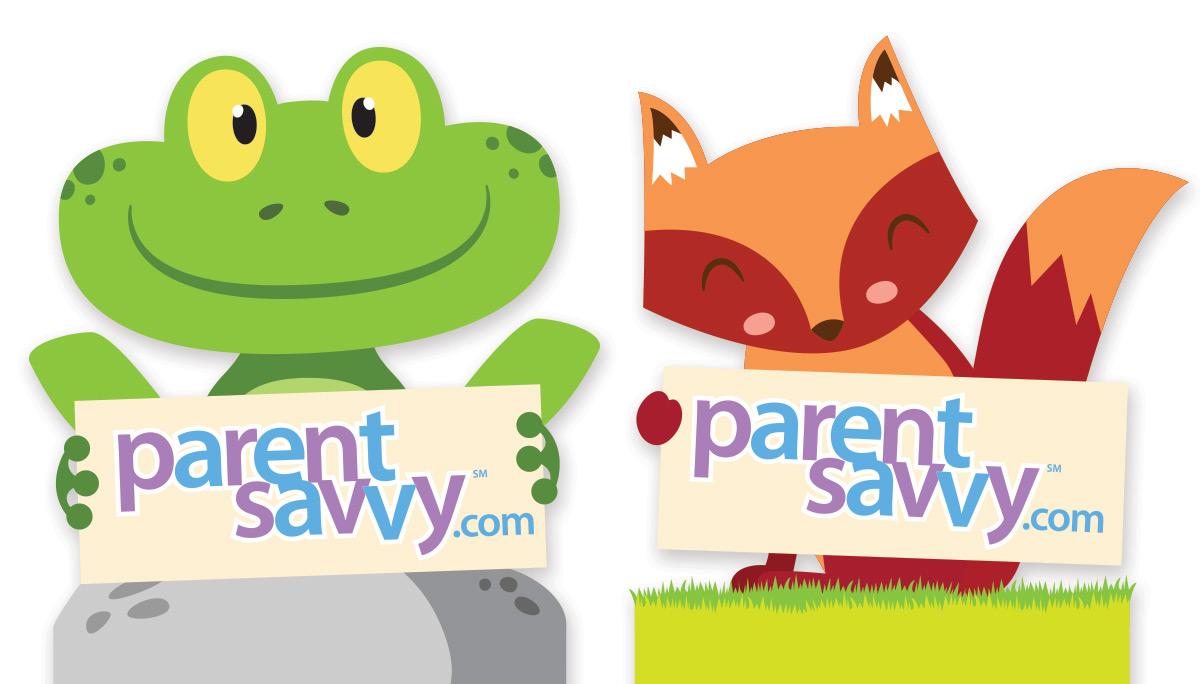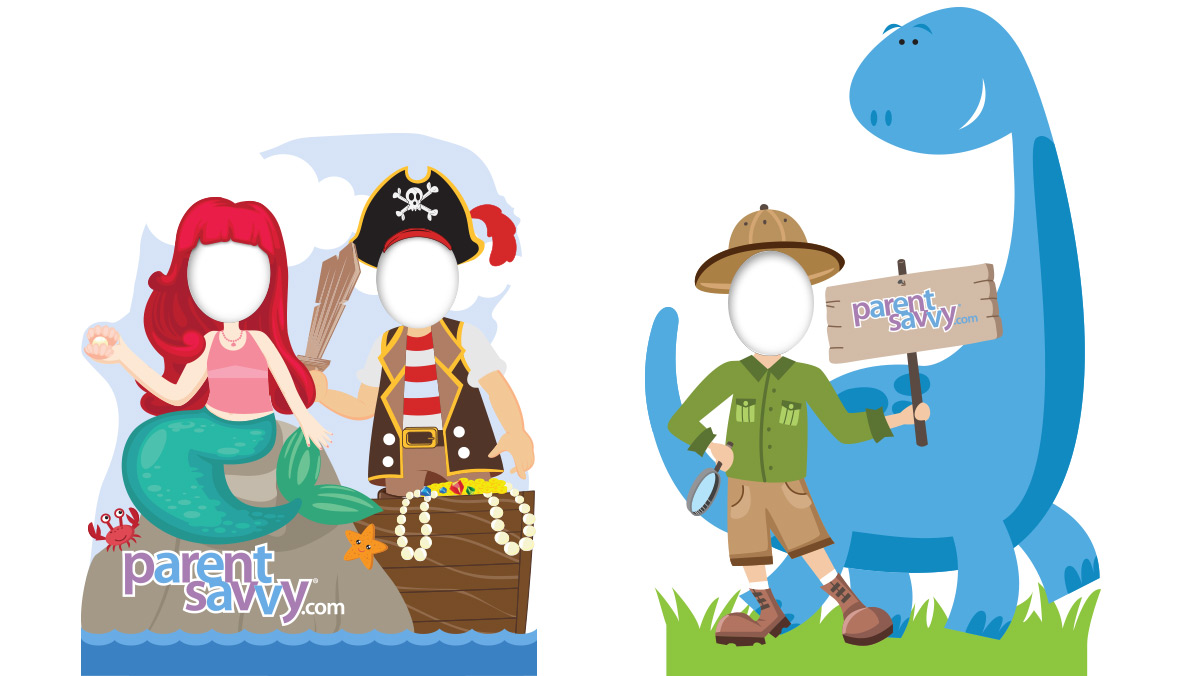 ---
Coloring Books and Flash Cards
The ParentSavvy team brought a request to us to create something that could be handed out at the Methodist Health System physician clinics to engage the kids in the waiting rooms. We created a coloring book full of fun illustrations that included the animals as well as health scenes like a doctor's office. Include some crayons and it made a fun little handout.
The coloring books and crayons had been being used for the past few years, so the ParentSavvy team asked if we could mix it up and create a different type of handout. We created these alphabet and number flash cards to encourage learning in an interactive way. Each card contains notched edges to encourage a hands-on experience. They're a fun and educational giveaway that the whole team is excited about giving to kids and parents.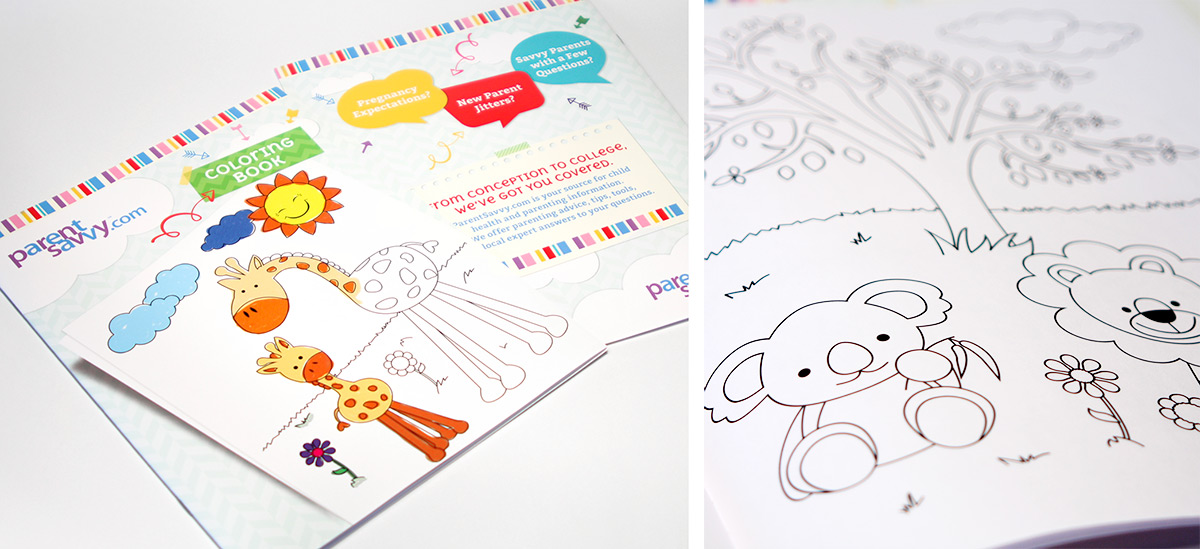 ---
Each of these ParentSavvy collateral pieces reinforces the story and feeling of the brand. They are unapologetically cute and help parents or kids in some way. They have served to represent ParentSavvy in Omaha and further build brand awareness.