<![CDATA[
Even as I was working remotely this is what I carried from coffee shops, to apartment, to airport, to the Omaha office. My portable office is rarely not with me.
Purse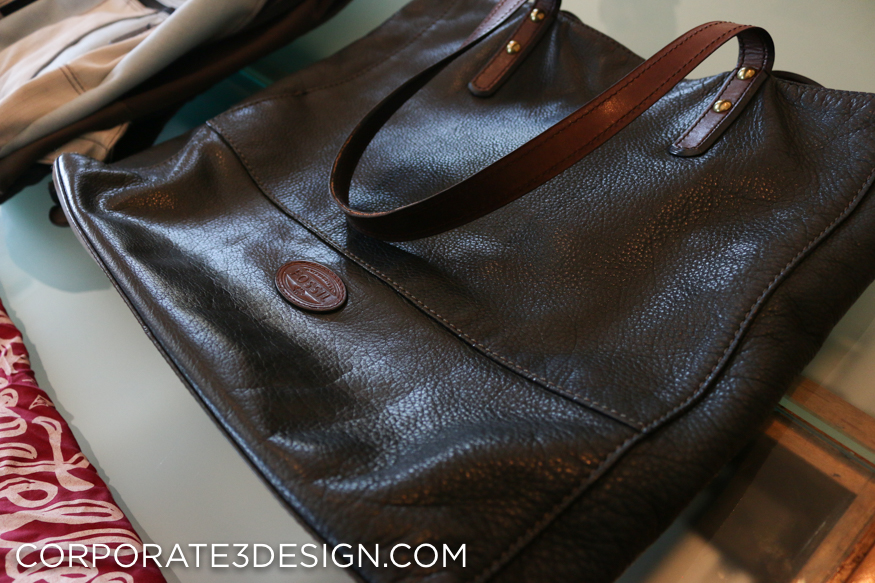 This Fossil bag was a birthday gift from my brother and sister-in-law. It's a great travel bag as it can collapse in my carry-on luggage, so I can keep my carry-on bags to two. My suitcase and backpack.
Backpack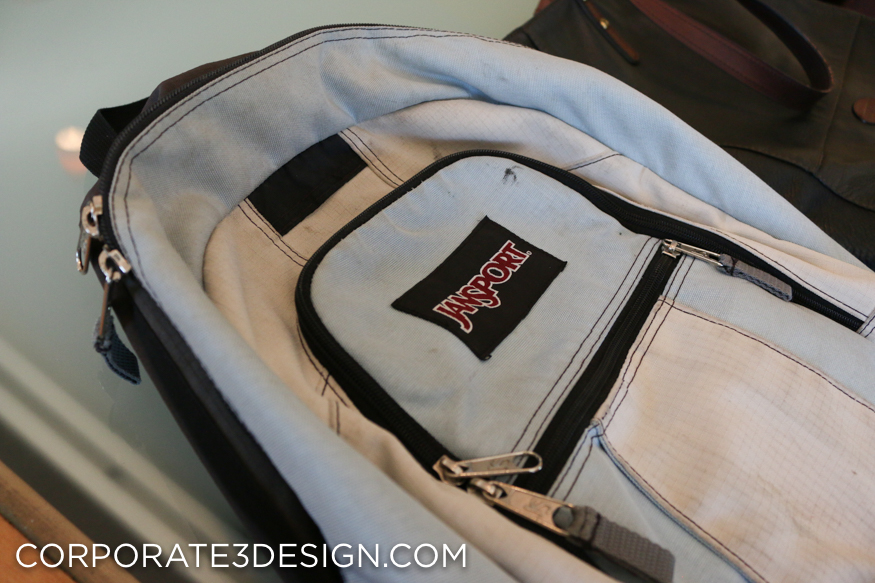 I have a great affection for Fossil leather bags and Apple products, but I'm also frugal. I've been using this backpack since highschool (a little over a decade now). It holds my whole office, and it's been to LA and back so many times, I've lost count. It's probably time for a new one, but why mess with a good thing?
Glass Water Bottle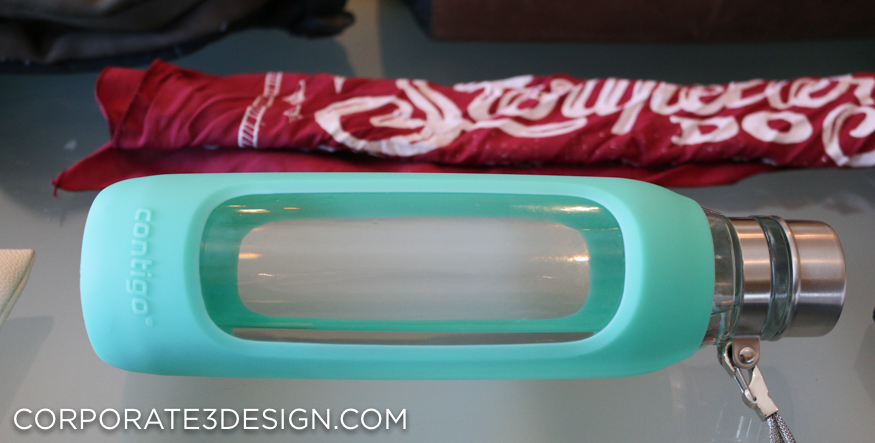 I always carry a water bottle with me. This water bottle was also a gift from my brother and sister-in-law for Christmas last year. This doesn't make the plane trips with me though.
Brooks Pouch and Pens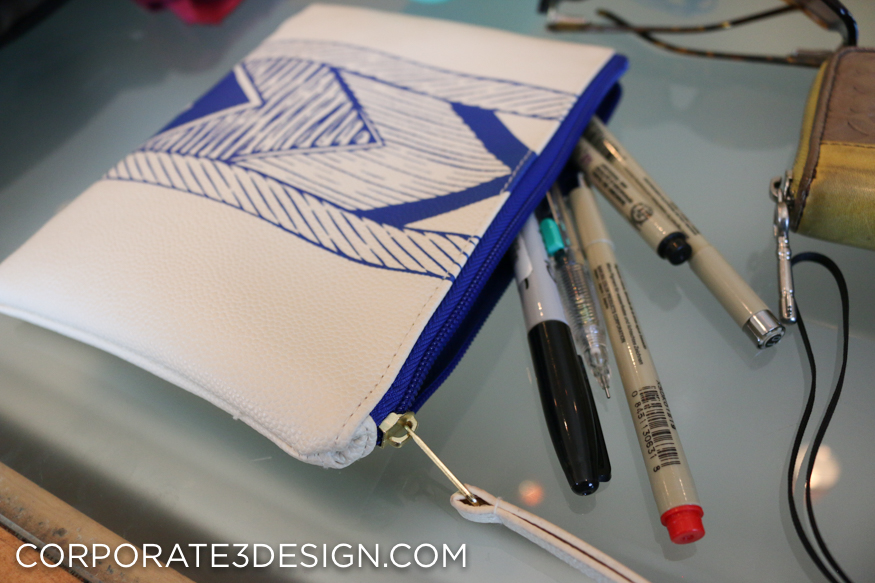 I picked up this handy Brooks pouch from my brother at Peak Performance Running Store in Omaha. I think it was meant for makeup, but I use it for my collection of Sakura drawing pens and Sharpies. I like to doodle.
Books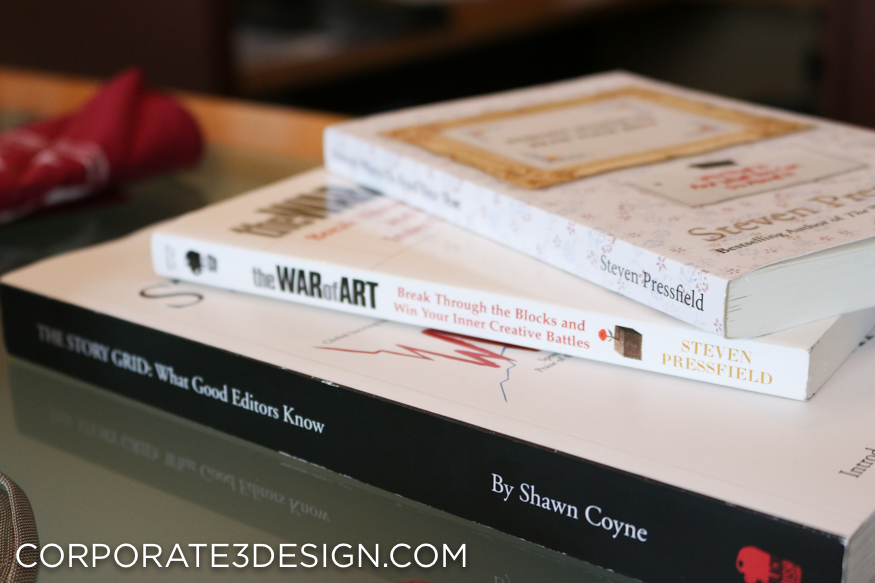 I seem to always have at least 1 or 2 books with me. In this case it was The Story Grid: What Good Editors Know by Shawn Coyne, The War of Art and Nobody Wants to Read Your Sh*t both by Steven Pressfield. These were all given to me when I attended the Story Conference in October in Nashville. If you're a writer, whether novelist or copywriter, these are fantastic reads. Clear, well organized, and concise.
I also read a decent amount of fiction. I've finished Harry Potter and Chronicles of Narnia this year, and I'm making my way through Lord of the Rings right now too.
Wallet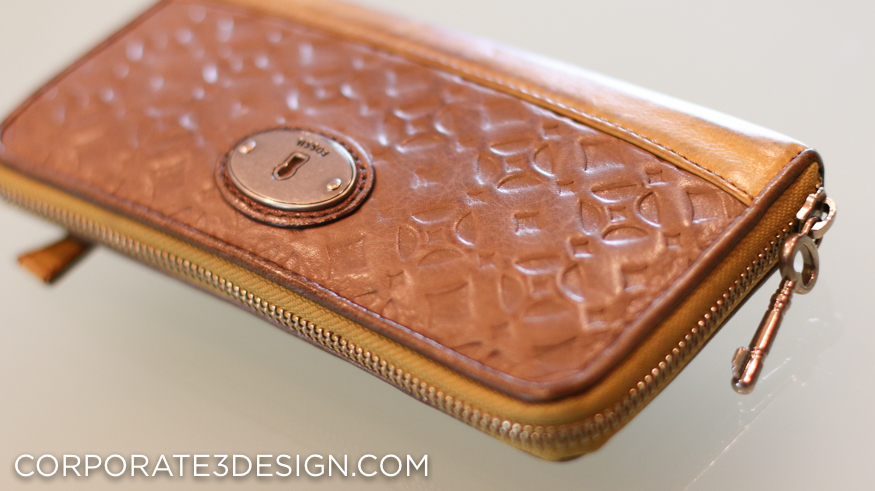 I can't leave home without it. Another Fossil piece given to me by brother who gets excellent deals working retail and who also happens to have good taste.
Flashlight and Cell Phone Charger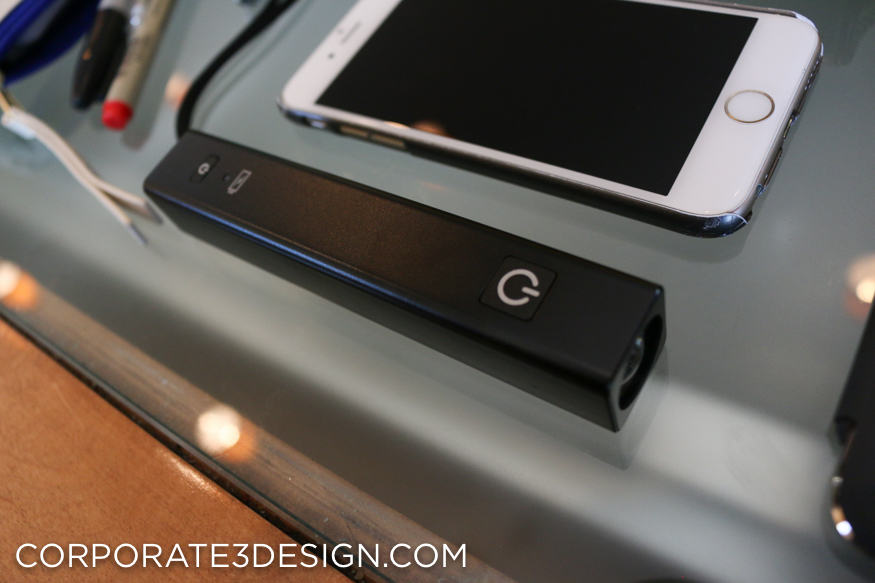 Who doesn't need a multi-purpose tool that charges your phone and helps you see when you're traveling across the country or across town.
iPhone 6
A communication device-GPS-camera-super-computer in the palm of my hand. I'd literally get lost without this thing.
Sunglasses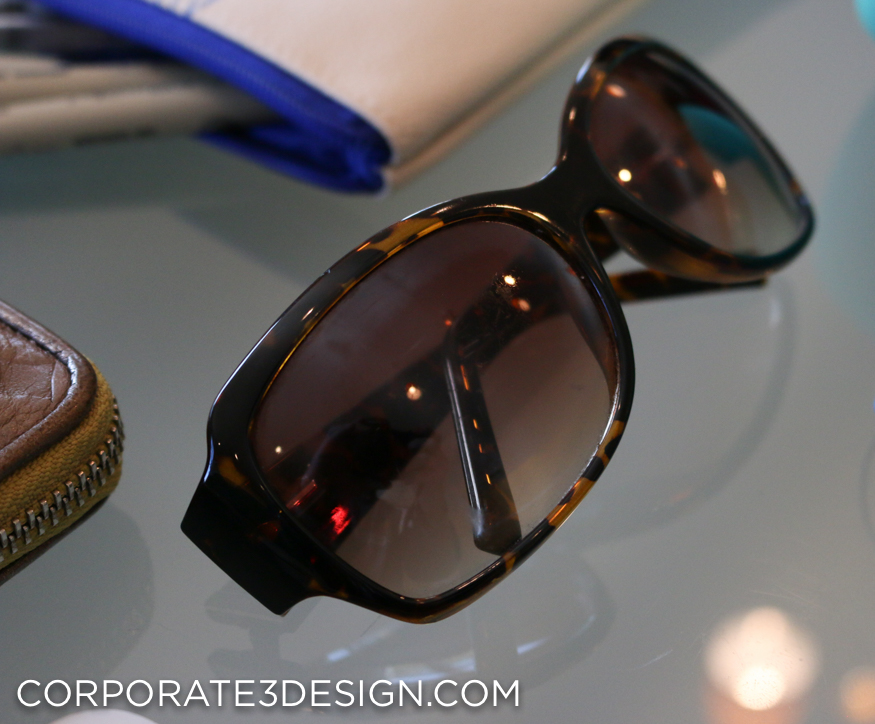 Like most sunglasses these are used to keep the sun out of my eyes, but when indoors, I push them onto the top of my head to keep the hair out of my eyes. These were also a gift from my brother and sister-in-law a couple years ago. They've made it across the country driving and flying multiple times.
15″ MacBook Pro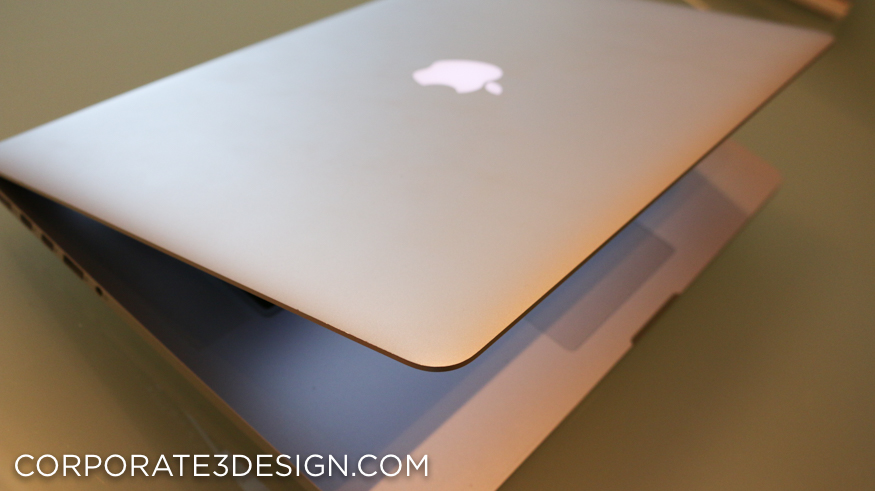 I love my MacBook Pro. I was hooked on Apple products before Apple products were cool. I don't think I even know how to use a PC anymore. It's a workhorse and has gone with me everywhere. Thank you Steve Jobs and Jony Ive (and C3, since it's not actually my computer).
Sketch Pad and Pencils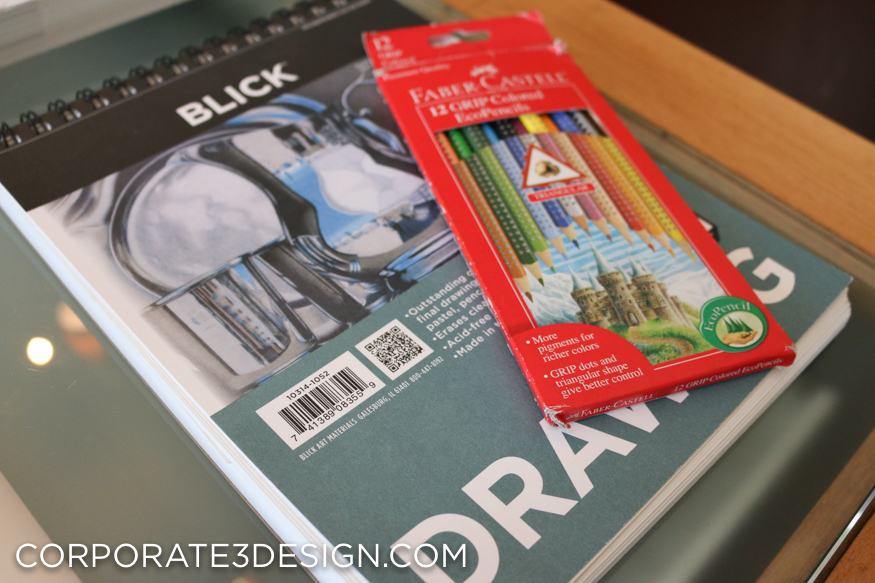 These go together with #4. I doodle, but I also put a lot of thoughts on paper. As much as I love tech, my thoughts come out better when I'm writing with pen and paper. The doodles and words tend to intermingle.
iPad Air 2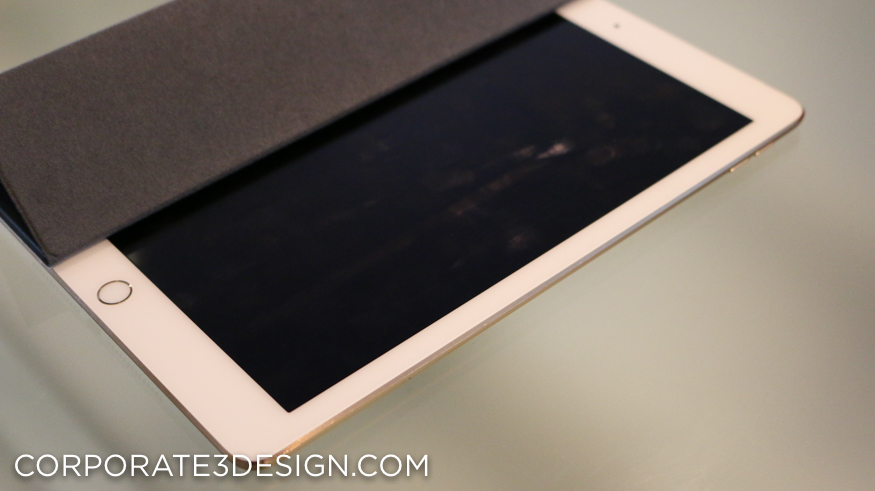 I set this up and use it to keep track of ParentSavvy social media notifications, checking email on the go and taking notes during meetings. In the future, I'd like to upgrade so I could use the Apple Pencil to doodle digitally.
Keys + ParentSavvy Zipper Pull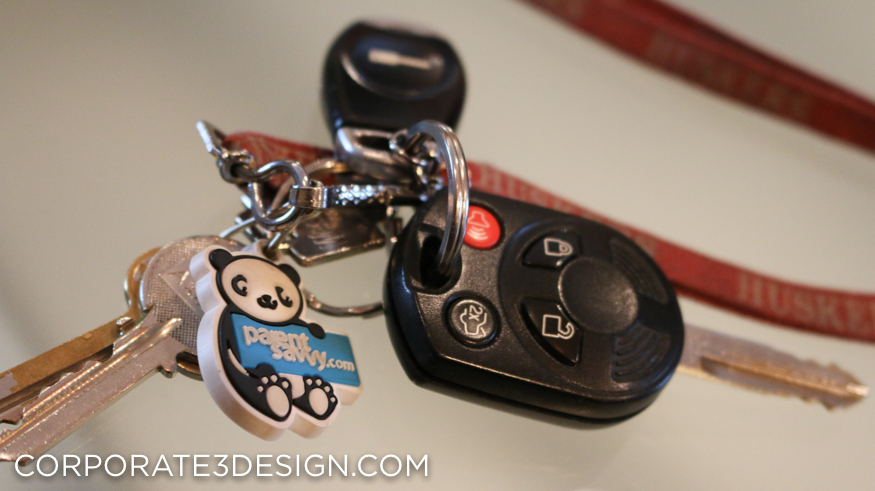 I can't get far without the car keys. I also spend much of my time managing our client's site ParentSavvy, so to show off my brand loyalty, I've added one of the animal zipper pulls.
Story Bandana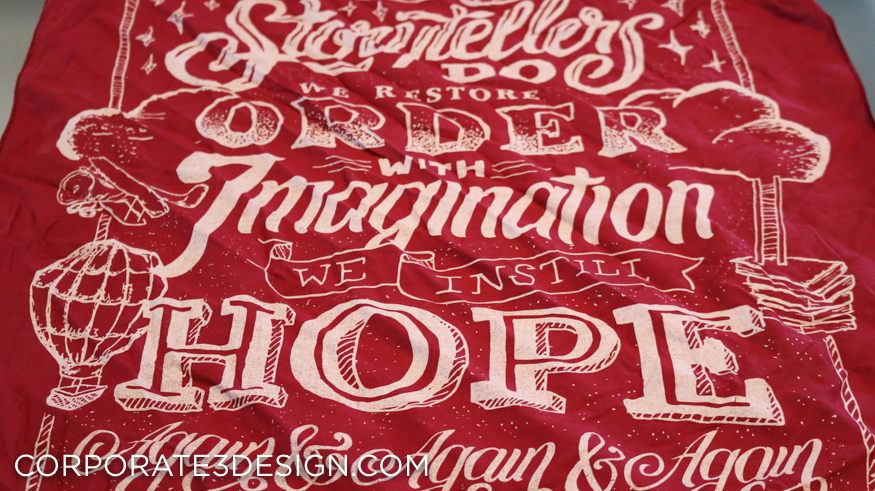 It's hard to tell from the overhead picture but this rolled up bandana was the badge for getting into the Story Conference. I tied it to my backpack and have just left it there. Printed on the bandana is a quote from Walt Disney in the movie Saving Mr. Banks. The quote reads, "That's what we do, we storytellers. We restore order with imagination. We instill hope, again and again and again." It's an intresting idea I've continued to think about.
Do you want access to more content like our C3D Everyday Carry series? Subscribe to the C3D email newsletter for a bimonthly installment of marketing news, business tips, music playlists and more delivered right to your inbox!