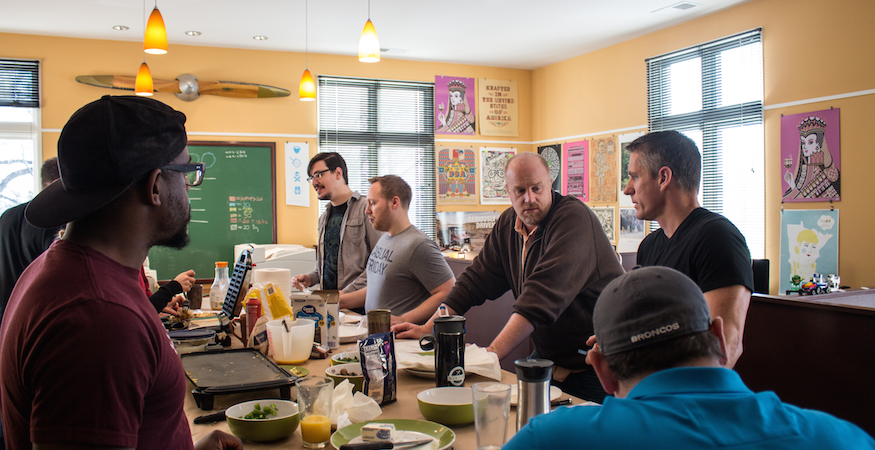 Photo Study: TGIF! Breakfast
One thing that our clients come to understand about our work ethic is that the C3D team never settles.
So, when the idea of making breakfast in the office was getting tossed around earlier this week, I knew we were in for a treat. We prepared everything from hashbrowns and bacon, to pancakes (chocolate or blueberry) and sausages. Andrew even manned an omelet station armed with a variety of delicious ingredients.

Are you an Omaha business owner with a story to tell? Reinforce your content marketing strategy with custom photography or video production.