<![CDATA[
Calendar designs by Dylan Baumann, Amalia Van Bloom, Matt Noa, Marcus White and Travis Bellinghausen can be all be downloaded on Smashing Magazine's website.
Sharp Wallpaper by Dylan Baumann
"I was sick recently and squinting through my blinds made a neat effect with shapes and colors."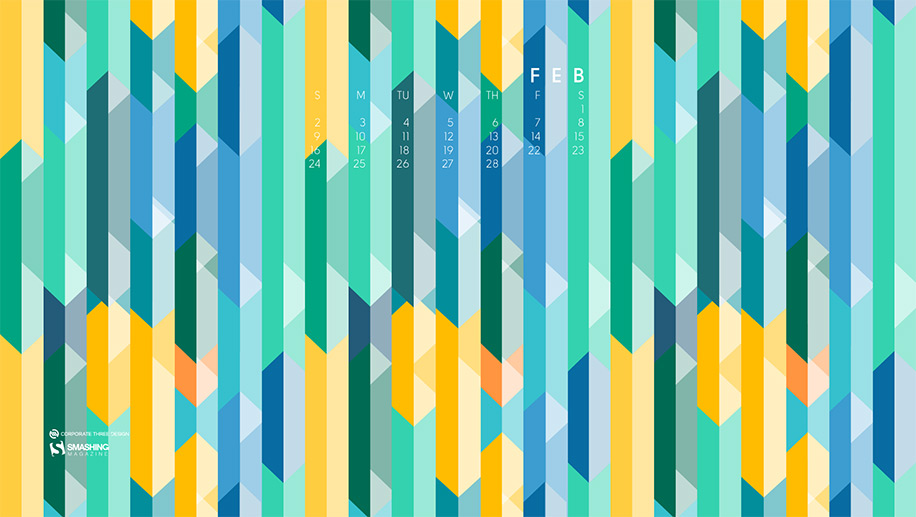 Love & Happiness by Amalia Van Bloom
"We flourish together with love and happiness."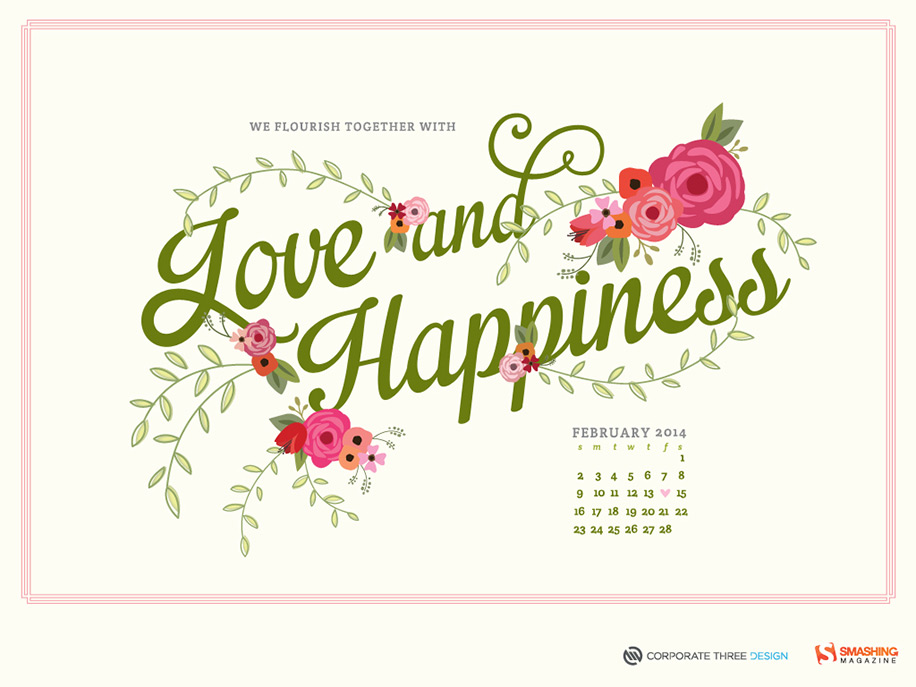 Month Of Love by Matt Noa
"Happy Valentine's Day!"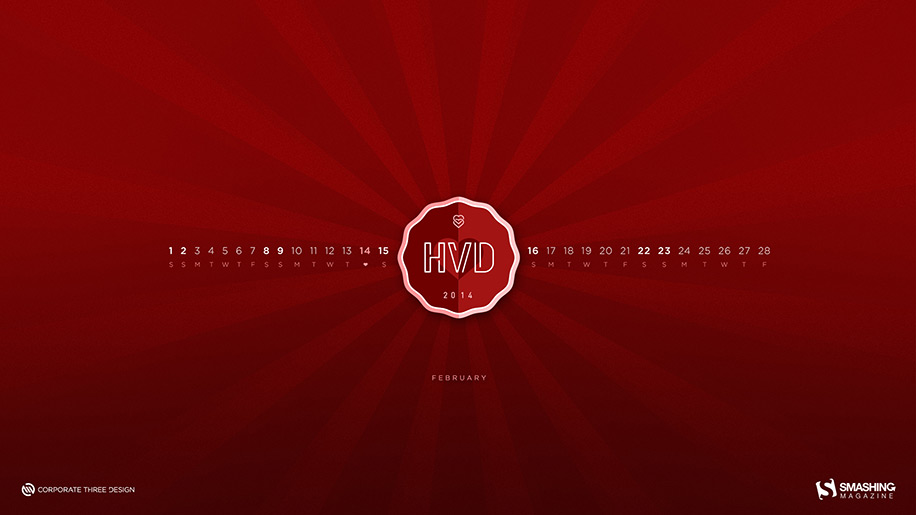 Let the Games Begin! by Marcus White
"February 2014 Calendar – 2014 Winter Olympics"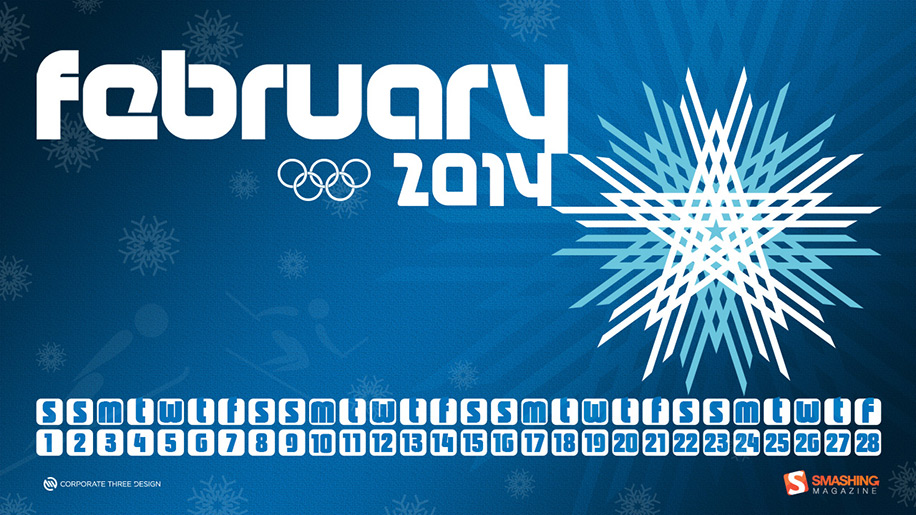 Wrap Yourself With Love by Travis Bellinghausen
"This was an exploration with handmade type. I am not an illustrator so this was way out of my comfort zone. The original design of the type and heart was all created by hand then scanned in."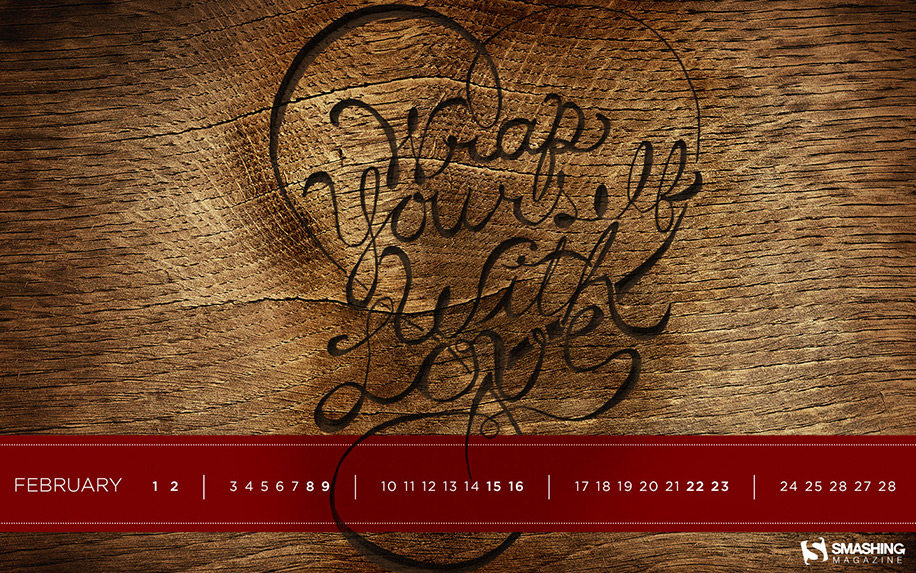 Do you like discovering new artists as much as we do? Subscribe to the C3D newsletter to get notified when our team shares new music playlists on the blog!