<![CDATA[
We received some truly amazing work and encourage everyone who submitted one to keep sketching! Special congratulations to these ten winners:
Chloe Markham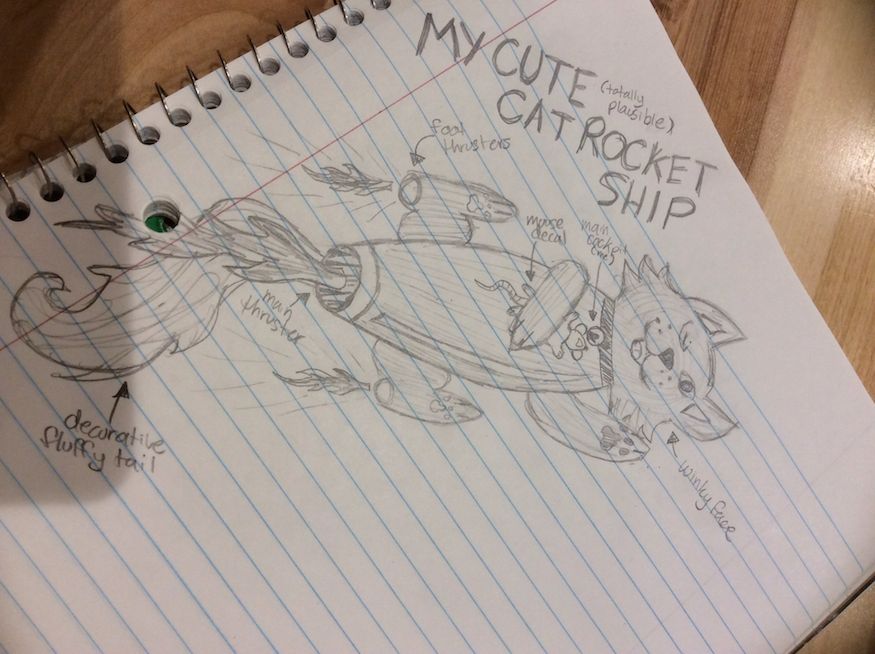 This is my cute cat rocket ship. It has fluffy power to the enth degree of stellar interplanetary travel. With furry thrusters and cutting edge aerodynamic design, it's totally plausible dude.
Tory Burke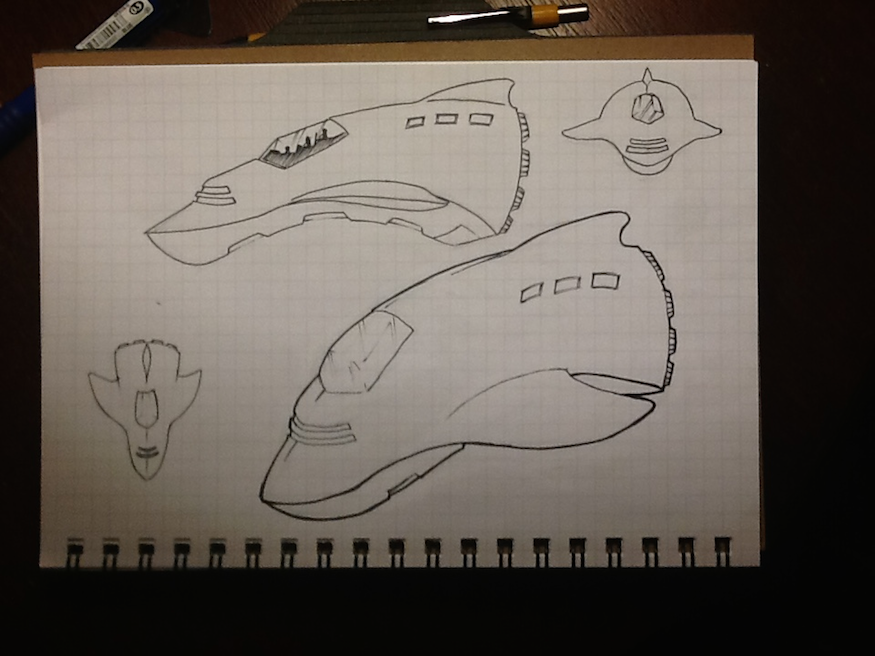 My spaceship is the 'Killer Whale'. Designed in the image of an actual killer Whale and is meant for smooth discovery travels through space but able to defend itself in case of alien attacks. A small crew of 5-7 could pilot this craft through deep space and is able to make to jump to light speed with it's large thruster engines. You can see the three levels of navigation in the large cockpit window. The nose of the ship has a double headlight "visor-like" ports for lights and defense systems. Crew exits out of the lower back portion of the ship. Small windows can be seen on the back half of the ship for cabin viewing. Enjoy!
Zach Warner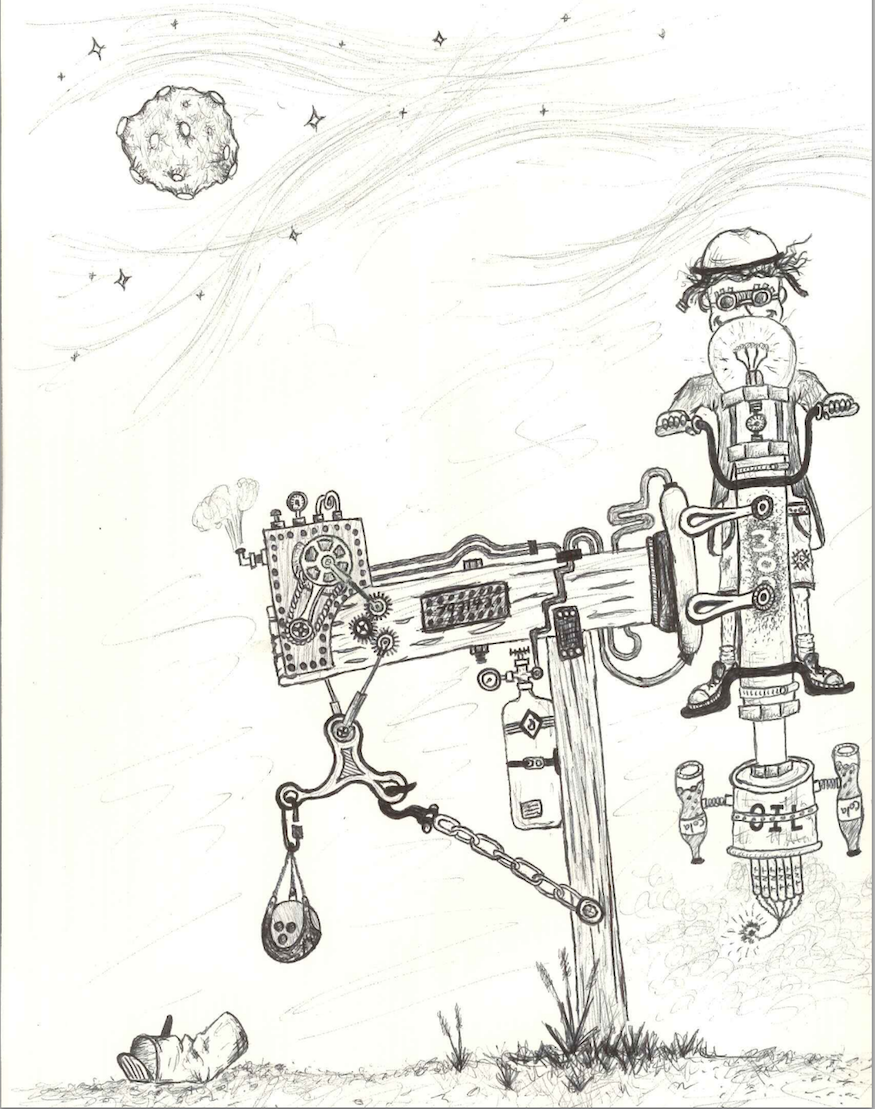 Let go of all your current ideas of what a spaceship is, or even parts it needs to practically make it into orbit. This out of the world traveling machine is reminiscent of a more youthful time in life. Take a 12 year old mad scientist to be and add the off beat world of steam punk design and you have the "Pogo-Rocket 3000". Built with anything and everything that looks mechanical or explosive; this ship represents creativity, resourcefulness, and a passion and longing to venture where no 12 year old has gone, no matter what it takes.
Dani Donovan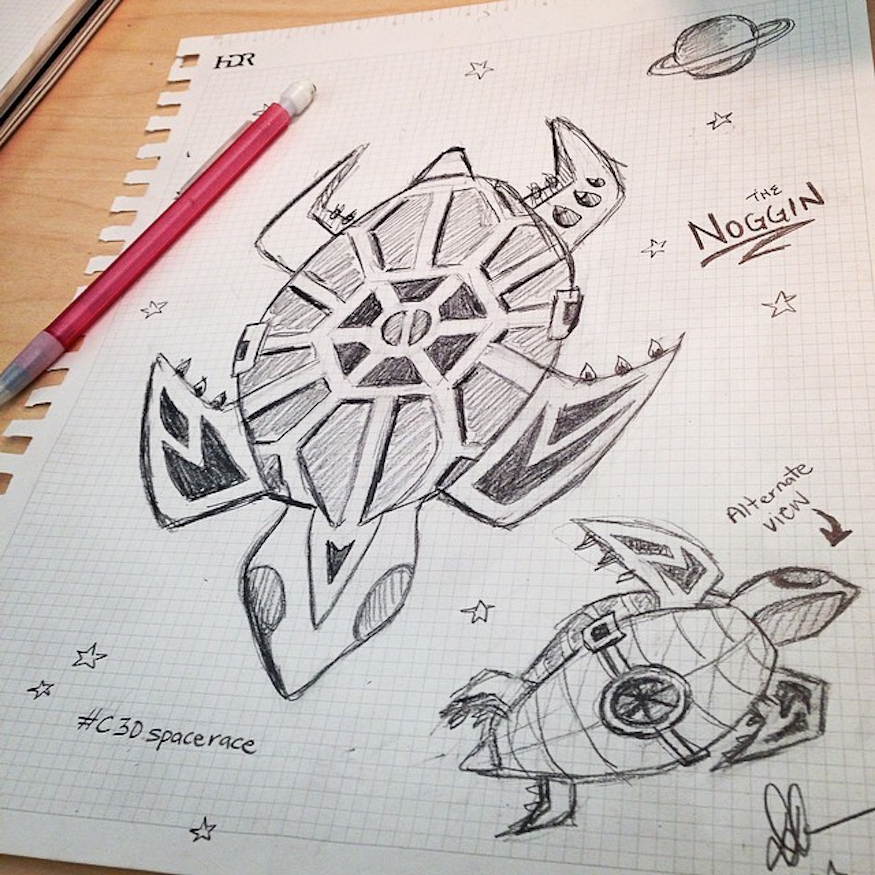 My spaceship, The Noggin, is a spacecraft of stellar (ha!) features. Named after the human cranium, its main purpose is to expand our knowledge of the world around us by exploring and uncovering scientific truths previously not known to man. Its goal of exploration, education, and discovery we previously did not think possible will make The Noggin one of the most revolutionary spaceships of our time. It can withstand a tremendous amount of pressure, which means it is not only capable of intergalactic voyages, but also allows for deep sea exploration. Its durability and the ability to withstand both space and sea will allow us to expand our knowledge about areas previously unknown to us!
Morgan Braaten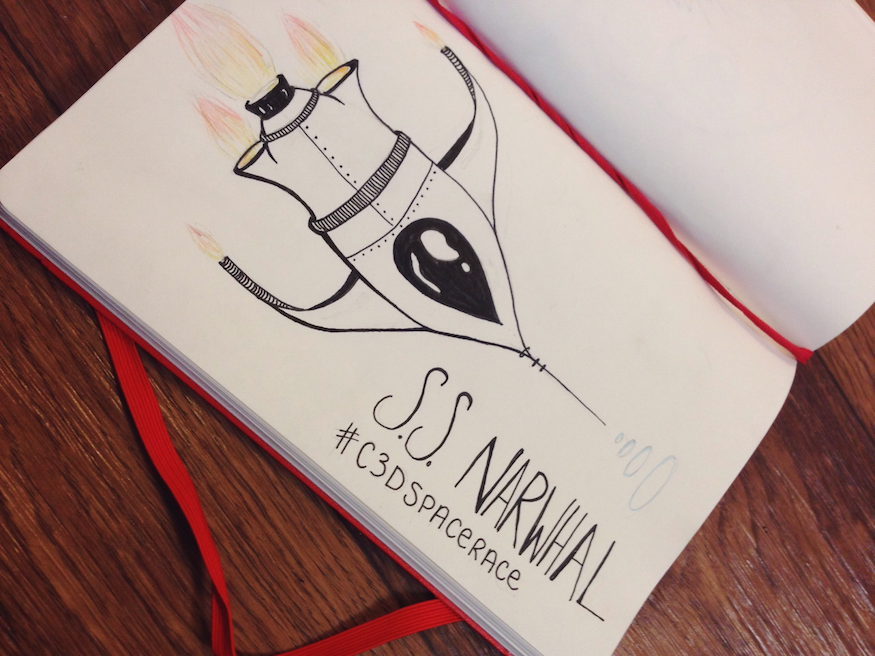 Welcome, friends, to the S.S. Narwhal. This one-of-a-kind spaceship comes fully equipped with nap pods, a foam pit, a waffle bar, an oxygen bar, a snack bar, and an actual bar (everyone can take part except for you, Mr./Mrs./Ms. Pilot). Since this is such a neat vessel, many space-pirates try to get their hands on it through illegal means – like stealing. But, not to fear! The S.S. Narwhal has a nice-ray emitting beam leading the way. Once hit with a nice-ray, pirates will want nothing more than to be your best friend. And let's get real – who doesn't want a best friend pirate? THAT'S ALL BYE.
Anthony Banks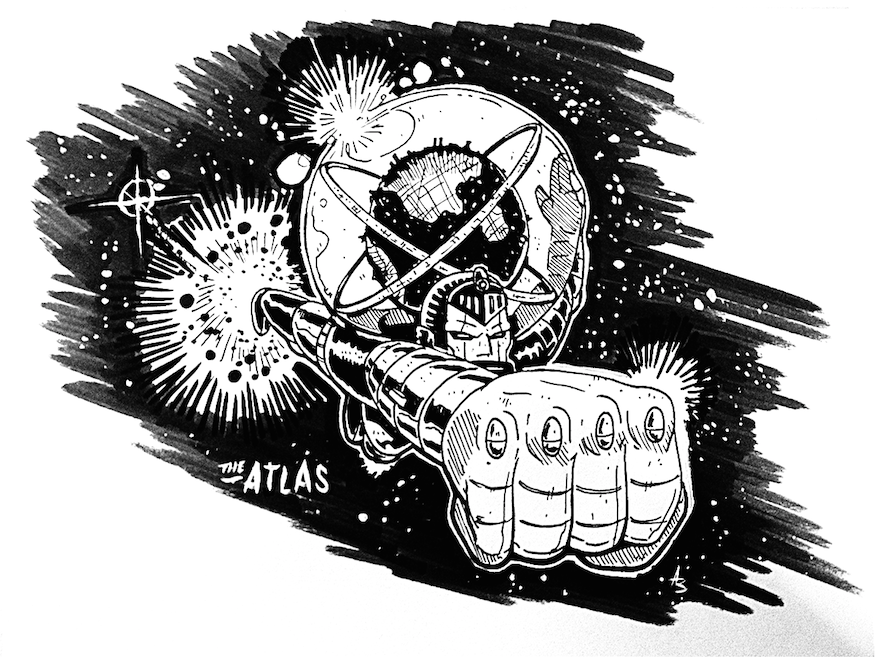 The idea of flying through space in a cramped, dimly lit, glorified missile doesn't sound like fun to me.
I like comfort.
And what could be better hurtling through space on your own artificial planet, boasting life-sized attractions, entertainment, restaurants, theaters and amenities – all conveniently shielded from stray asteroids and lethal radiation by a beautiful, transparent übersphere. The Atlas. The outer layer of my personal planet-ship is indistinguishable from Earth, complete with varying ecosystems, agriculture, large bodies of water, and assorted fauna.
Under the surface, my planet-ship is a technological marvel, with systems for maintaining life support, gravity, fusion, weather, and a transportation network capable of moving me to and from almost anywhere on the planet-ship within minutes.
But that's not all!
You never know what kind of intergalactic baddies you may encounter while tooling through the cosmos, which is why the propulsion for my ship is provided by an immense, battle-ready robot.
And that's my personal 'spaceship' : )
Dillon Wheelock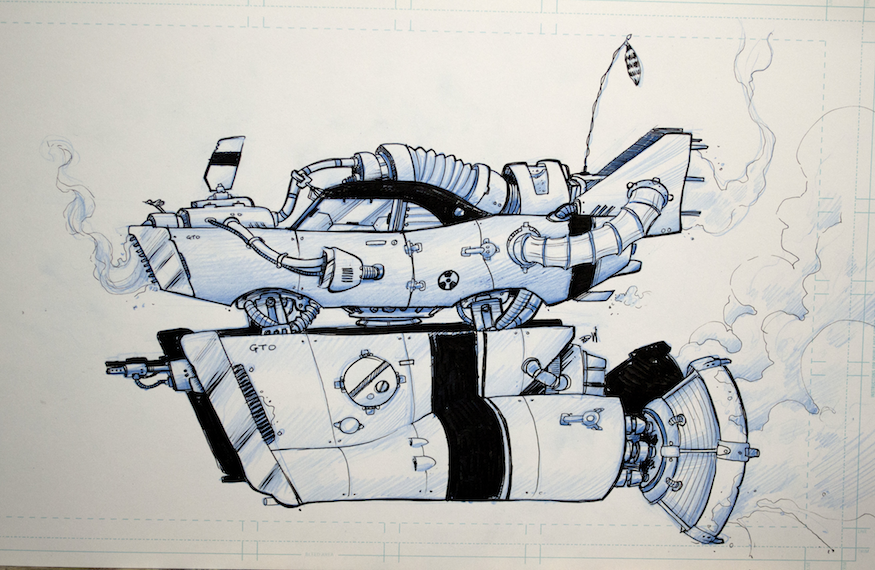 My spaceship is a modified 1966 GTO…with rocket boosters…and guns…its also a time machine. Hope you like it!!!
Tom White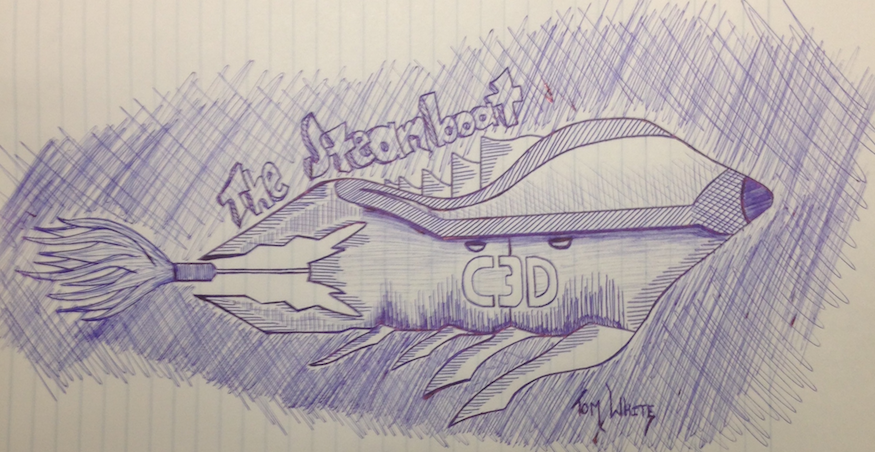 Jennifer Lawrence is the co-pilot. Built in hot chocolate machine for those cold galactic nights. Guy Fieri is my personal chef. Free WiFi. Some speakers with sick bass. Nightclub. Basement for captured aliens. GPS. Speed of light capabilities with aerodynamic shape. Pet elephant.
Shelly Xiong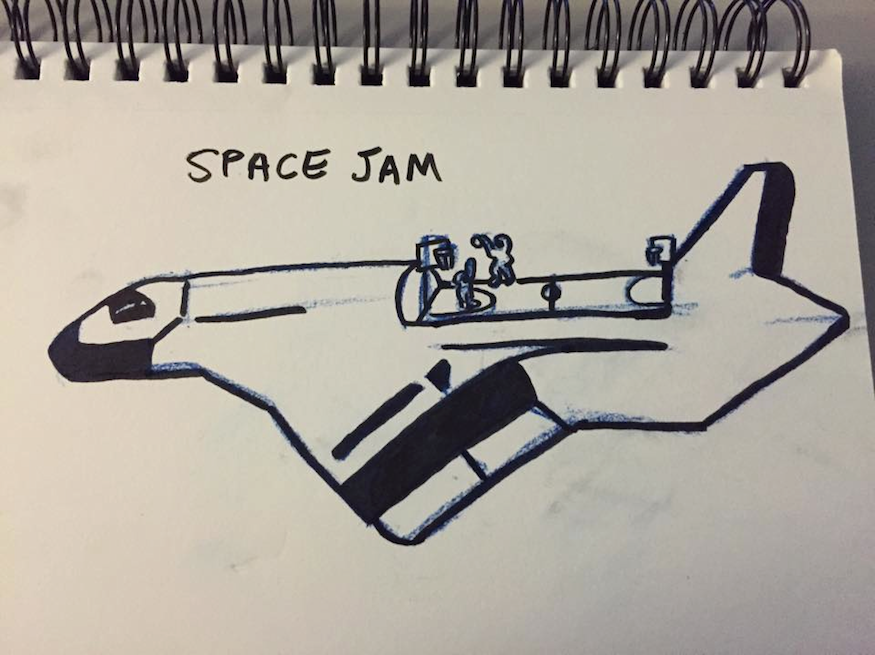 "Everybody get up, it's time to slam now
We got a real jam goin' down
Welcome to the Space Jam
Here's your chance, do your dance at the Space Jam, alright
Come on and slam and welcome to the jam
Come on and slam, if you wanna jam
Hey you, watcha gonna do
Hey you, watcha gonna do
Hey you, watcha gonna do
Hey you, watcha gonna do
Hey you, watcha gonna do
Hey you, watcha gonna do"
-'Space Jam' by Quad City Djs
Basketball Court In Space
Victoria Power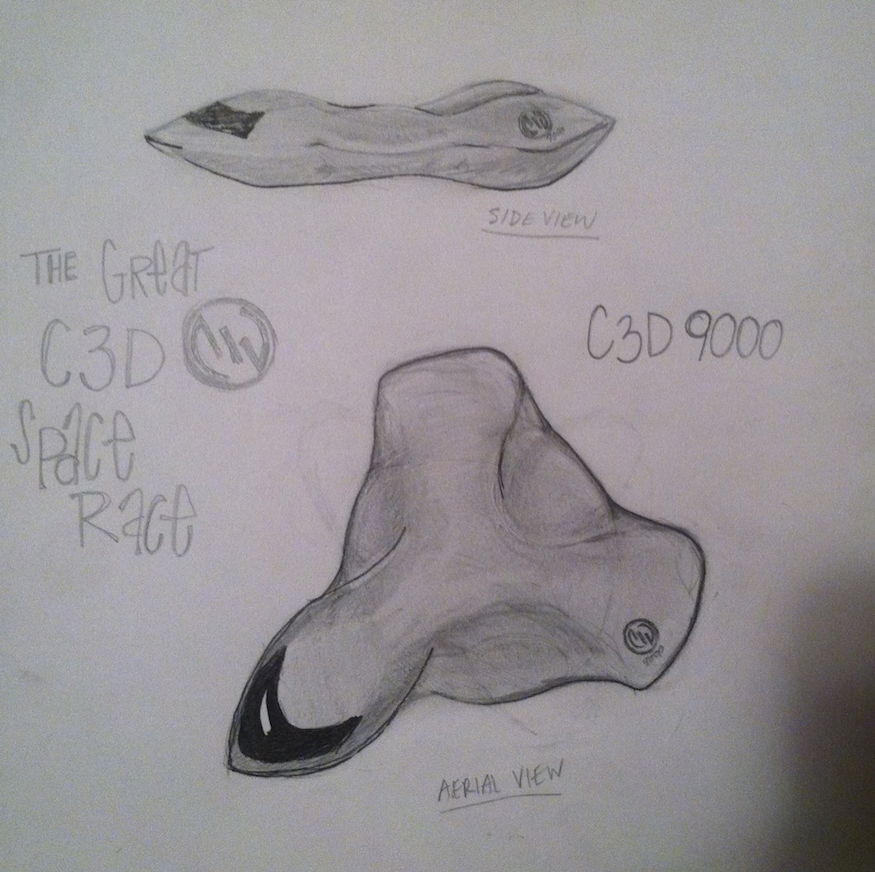 The spaceship I have created not only meets the requirement of light speed capabilities with its sleek aerodynamic exterior, it is also a discrete, sly design that would be ideal for all intergalactic traveling purposes. From the average space mom looking for a stylish ride, to the Han Solos of all the galaxies looking for a fast get away, this BMW of space would suit any needs a member of the galaxy may have.  This space craft is a diverse and durable, capable of avoiding the fastest and most unexpected asteroids or attacks led by stormtroopers. With  exterior materials indestructible to most substances known to man, the C3D 9000 also has a spacious interior (2500 sq. ft.) that can be customized for the pilots needs.
DISCLAIMER: There are no guarantees on the pilots' ability to fly. C3D cannot be held accountable for any damage that may be caused by asteroids or stormtrooper attacks.
Want to learn more about our involvement in Omaha? Subscribe to the C3D email newsletter to keep up with the team's latest work, meet our clients, and more!