<![CDATA[
ParentSavvy.com is a child health and parenting resource with a demographic of families with young children, making the Children's Museum a great partnership.

Our goal for this cross promotion is to capture kids' attention and in turn capture the attention of parents leading them to the ParentSavvy.com website.
We're approaching the launch of the partnership in a couple ways.
Over time, we've created some iconic characters for ParentSavvy, so lead designer, Amalia Van Bloom, used the ParentSavvy dinosaur and an explorer character to create a kid sized cutout complete with an opening for a child to insert their face. This a great photo opportunity for the parents, and since the cutout is branded with the ParentSavvy logo, all pictures that the parents take, and hopefully share, will be branded with the ParentSavvy.com logo, increasing recognition for our client.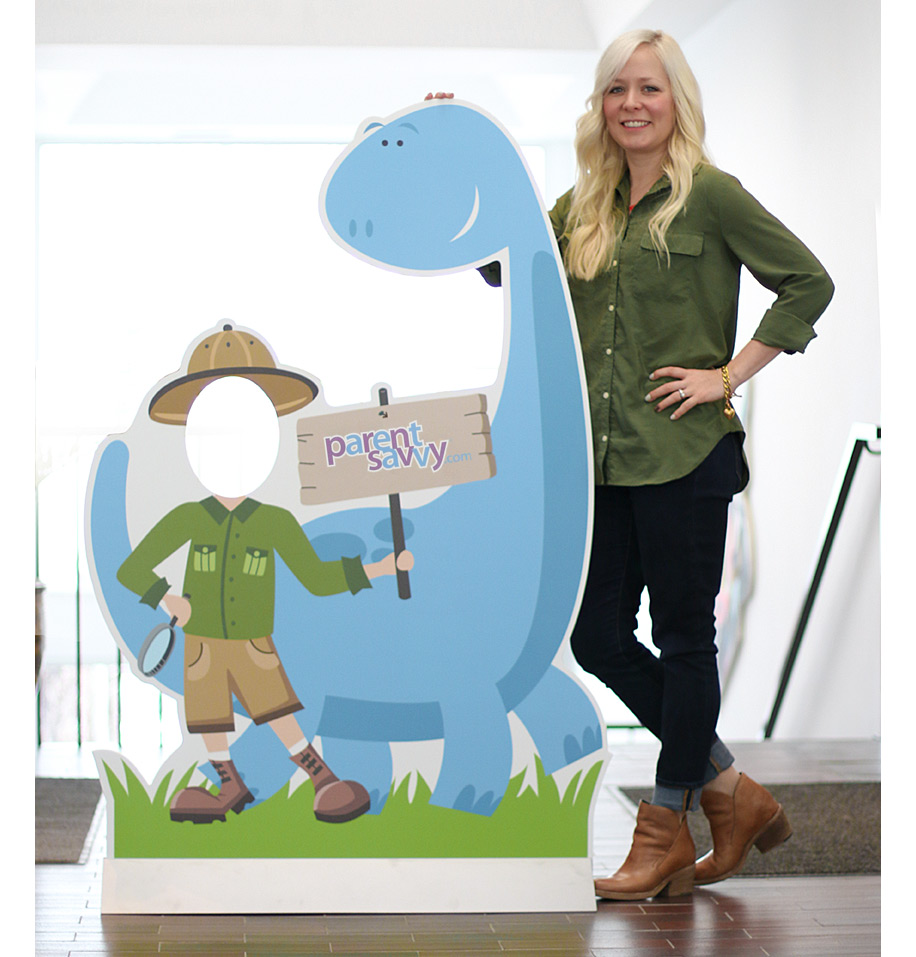 We've created a variety of great animal characters for ParentSavvy, but we have yet to officially name them. So for the next step, we are asking visiting families at the Children's Museum to help name our dinosaur. Our goal with this step is to increase community interaction online.
The #NameOurPals promotion will begin March 2015 at the Omaha Children's Museum. We created coloring sheets that kids can color and write in their name suggestion for the dinosaur. We will also be posted the coloring sheet online so that parents can download it at home. The yet to be named dinosaur will be guest blogging about what it's like to be a dinosaur and talking about the promotion.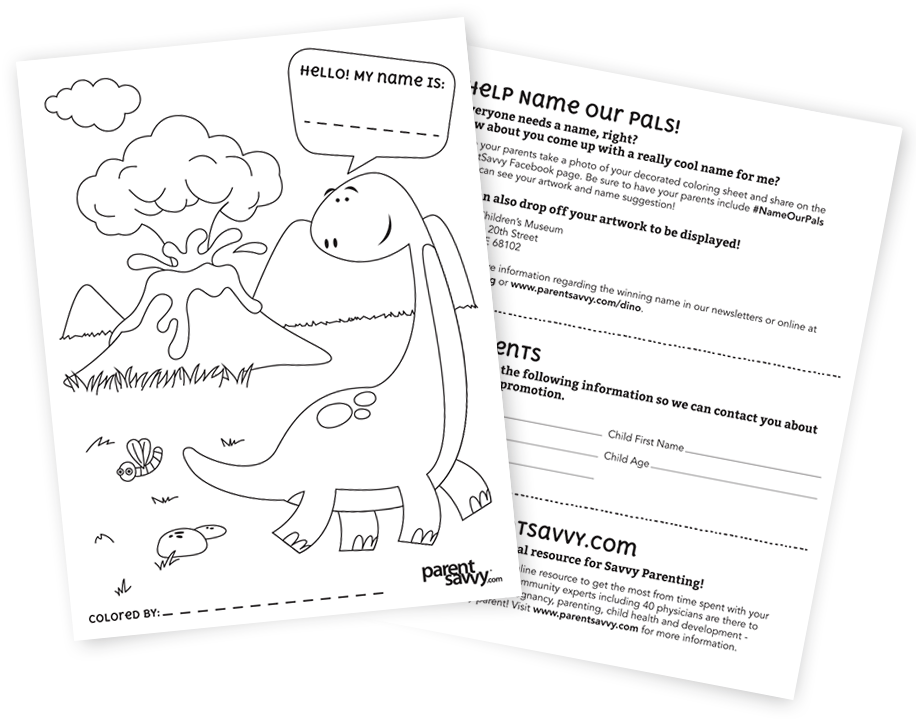 We're asking parents to take a picture of their kids' coloring sheets and naming suggestions and post the photos along with the hashtag #NameOurPals to their various social media channels – Facebook, Twitter and Instagram. We will monitor the suggestions throughout the campaign and pick a winner.
The Omaha Children's Museum is also going to help promote the campaign via their social channels and within the museum. To further engage the community, we are planning a naming event at the museum on May 15 for everyone who participated!
Want to learn more about our involvement in Omaha? Subscribe to our C3D newsletter to keep up with the team's latest work, meet our clients, and more!