<![CDATA[
It is Park-O-M-A.
Pronounced [pahrk] – [oh] – [em] – [ey].
OMA: as in the airport code for the Omaha airport. You know like, LAX is the LA airport.
So don't let me catch you calling it Park Omaha. That's something entirely different.
Airports are an extension and representative of the city. It's the tourist's first experience with a new city, and it's the local's first taste of home as they return.
The Omaha Airport Authority (OAA) who manages the operations of Eppley Airfield recognizes this and puts a lot of emphasis on serving travelers. OAA's goal is to provide premier customer service and airport facilities through operational excellence. For our team this became really evident when we were working on ParkOMA.
Travel has steadily increased to and from Omaha in the last 5 years. OAA plays the long game and has plans in place to update, expand, and modernize the Terminal. Before that is possible, OAA understood space needed to be created for travelers to park, and it needs to be a simple, clear process.
With the guidance of their airport consultant, Leigh Fisher, they created ParkOMA: Official Parking at Eppley Airfield.

ParkOMA consists of 9 parking options at various price points for all budgets located within walking distance or a short shuttle bus ride to the Terminal. Many of these parking options existed, but one thing they were lacking was more covered parking close to the Terminal.
To continue to grow and serve customers, OAA spent over two years constructing the new North Garage. This new North Garage also became the home for a modern space for the rental car counters and vehicles.
We were brought in several months before the North Garage and ParkOMA was set to launch. We  took on the challenge of refining the ParkOMA look, developing messaging and executing the marketing campaign. Every decision with our team, the consultant and OAA's team went back to the goal of providing premier customer service and airport facilities through operational excellence.
ParkOMA launched on June 10th, the Rental Car area opened on July 3rd, and the North Garage opened on July 11th, 2019.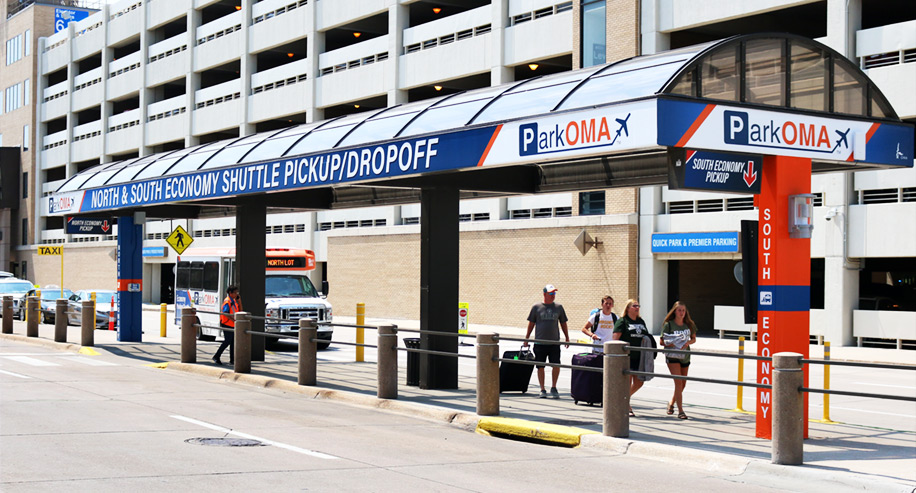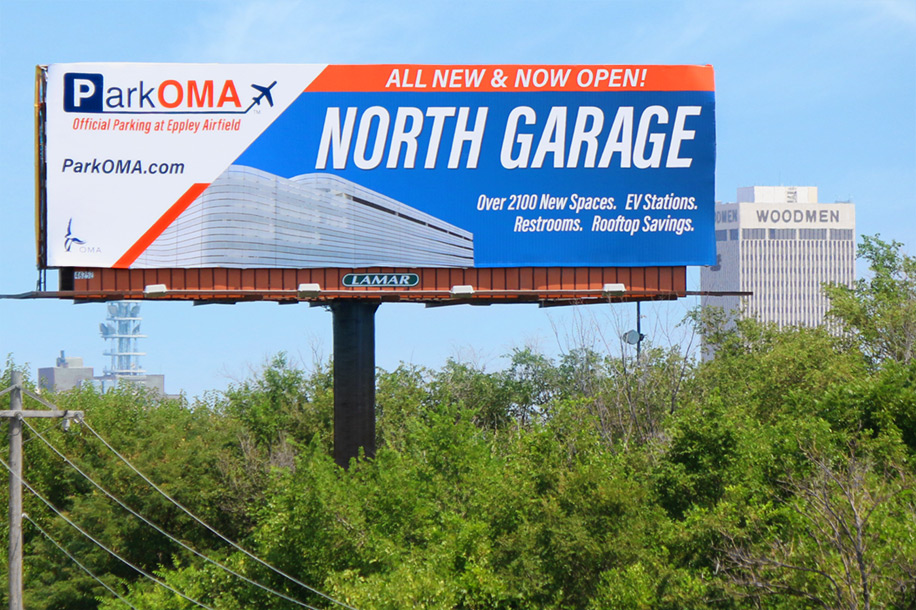 It may just be a rental car or a space to park the car while you travel, but it also represents Eppley Airfield's growth and air travelers first experience with Omaha. ParkOMA is more than parking.
For a more in-depth look at the work we've developed to date for ParkOMA, visit the ParkOMA page in our portfolio.