I should preface my review by saying I'm a creative. I use my mobile devices to do more than just take selfies and surf Facebook.
I'm a freelance photographer, videographer, and mobile audio producer. I've made over 500 beats with my iPhone, use voice memo to store song ideas and take notes, and sometimes use my phone to do on-the-fly, 4K b-roll footage.
When you use your phone the way I do, you come to demand more than a consumer experience from a device. And why should I demand any less? Sure I've been spoiled, but these new technologies are how disruptive niches are born. With the preface out of the way, on with the review.
Is the Google Pixel the best phone on the planet?
I'd have to say yes. As with anything, there are compromises. It's not the best at everything…
For example, other Android devices have more expandable storage space (sorta, I'll come back to that). Lots of phones are waterproof, including the iPhone 7. Spec for spec, the Google Pixel is a toss-up in a lot of ways.
The true beauty of the Pixel is a byproduct of its overall design.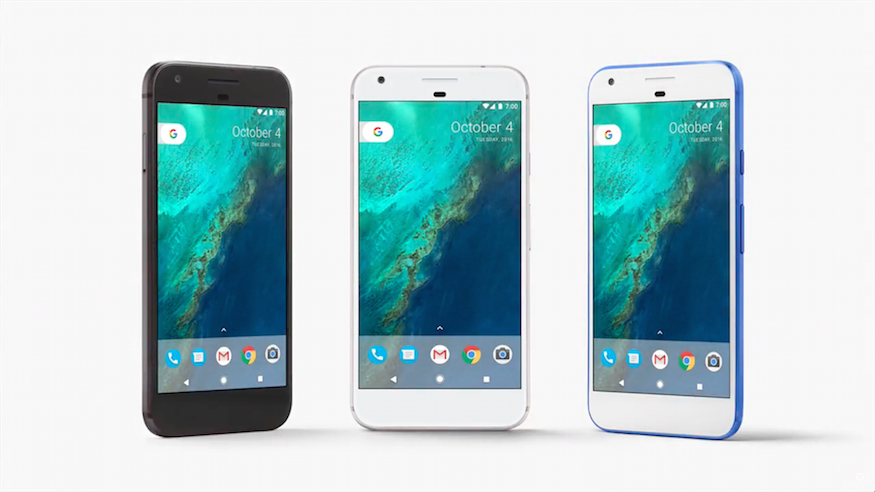 From the outside in, I'll explain why the Google Pixel is not only the best phone on the planet, but also how it puts a lot of pressure on Apple to radically redesign the iPhone. If you ask me, the iPhone is becoming out of touch with where we're headed.
Full disclosure: I haven't been paid by Google to do this review, and they didn't send me a free device. This is a real review of the Google Pixel XL.
From the Mouth of an Apple Fanboy
I've been an Apple fanboy for the last 6-7 years, and I have no plans of selling my Macbook Pro. In fact, I'm looking to buy an new Apple iMac soon. The first iPhone I bought was the 4, and I've been on the two-year upgrade cycle ever since.
My most recent upgrade was to the iPhone 7 Plus. I was extremely excited when it arrived. For the most part the 7 Plus was amazing. It's waterproof, it's got a great camera, and a laser-fast processor. Even with the improvements, I felt it was lacking. So after two weeks of use, I sent it back–primarily because there appeared to be a better option.
What got me to consider sending it back was the removal of the headphone jack.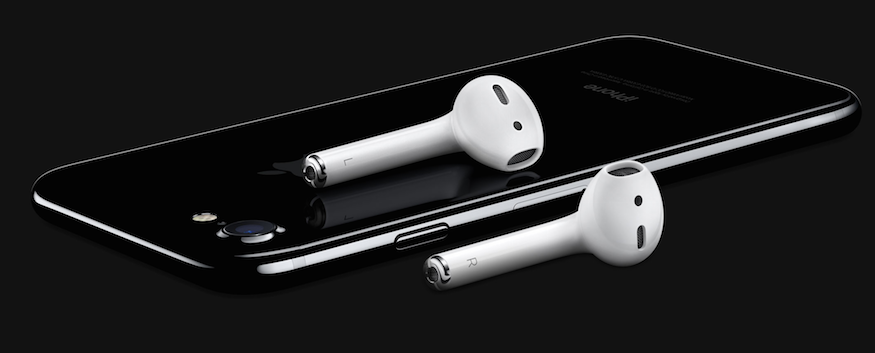 This wasn't a deal breaker; I could've kept it and made the necessary adjustments. But with the announcement of the Google Pixel XL, I felt like I might not have to compromise. As it turns out, I'm glad I made the switch.
From The Outside
Design & Weight
The outer design serves a functional purpose too, which I'm calling "happy hands"rdquo;. You'll notice it's easier in the hand than the iPhone. The Pixel is the lighter phone of the two.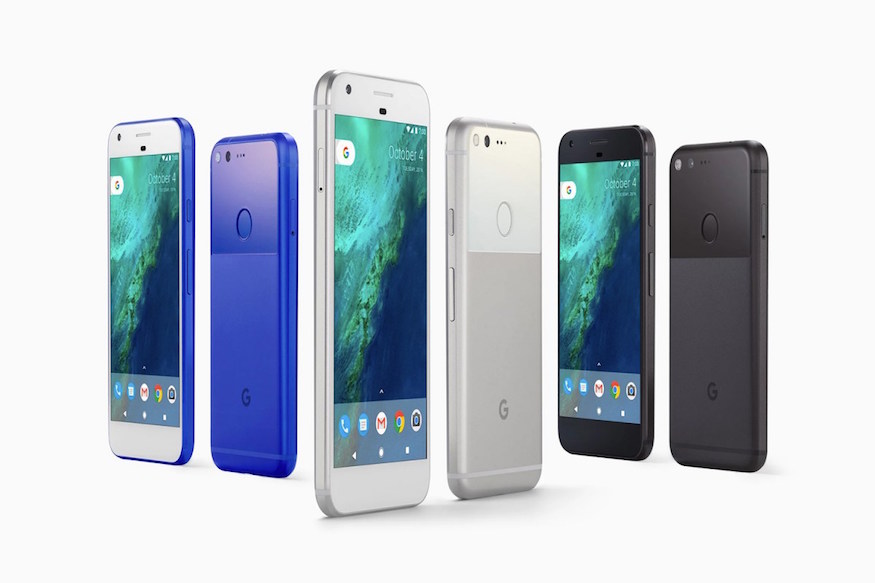 Volume & Analog Controls
There's only three analog controls on the entire device (volume up, volume down, and power on/off). The iPhone has five (volume up/down, power on/off, ringer off/on, home button).
Sure, it's nice to have a silent mode button, but Google solves this with software; instead of sliding the silent mode switch, just hold down the volume down button on the Pixel and it'll enter silent mode. There's additional controls if you want to specify only alarms, only the ringer, or app alerts.
Fingerprint Sensor
Google put the fingerprint sensor on the back of the Pixel. Thus, it's easier to unlock. There's no need to press down.
Just gently lay your hand on the sensor and voila, it's unlocked. Think about all the times you press that home button on your iPhone. Assuming an average of 25 times an hour, that'd be 50-100,000 times a year. I'm not having to do that any more and honestly my fingers feel a lot better because of it.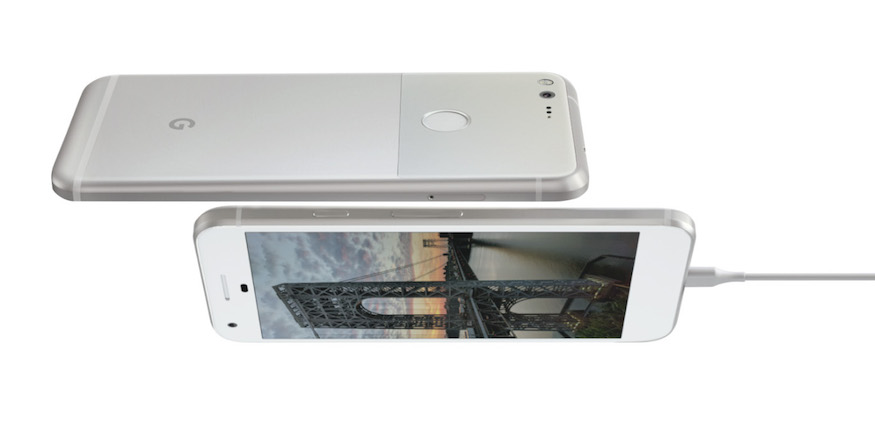 Furthermore, the fingerprint sensor serves as a gesture controller. Swipe down and you can access all of your notifications. Swipe down twice and you're looking at your settings menu. There's also an app you can download that allows you to customize the gestures.
For example: tap twice on the fingerprint sensor and open Instagram. The days of searching for apps on the home screen are over.
AMOLED Screen
The AMOLED screen is sharp, and colors are quite nice. It's brighter than all iPhones I've ever owned. I rarely use more than 50% brightness. Aside from the larger battery (3,450mAh vs 2,900mAh on the iPhone 7 Plus), my battery doesn't die. After a full day's use, I'm usually around 30-45% battery.
There was a day last week where I forgot to charge my phone overnight. I made it 'til 3:30pm the following day before the dreaded low battery indicator popped up. No, the battery itself isn't all that much bigger than iPhone, it's the overall design that makes it last.
USB-C Charging
Before we unlock the device, lets go quasi-inside; to USB-C.
What can I say, the Pixel has it, the iPhone 7 doesn't. USB-C essentially future-proofs the Pixel for the next 3-5 years. It's a growing technology and even Apple put USB-C on the new Macbooks exclusively.
It was a wise move in the right direction. Word on the street is you can get 70-80% recharge in 15 minutes. The rumors are true. When I power cycle my Pixel, I can throw it on the fast charger and be untethered in 15 minutes with about 75% battery.
To The Inside
Google Assistant
Google Assistant is better than Siri. It's smarter, and provides more relevant results. It can tell what's on the screen, provide contextual information/suggestions, and takes full advantage of the Google database and algorithms.
It's a win, and I'm excited to see how Google Assistant can be integrated with Daydream VR. That will be something special.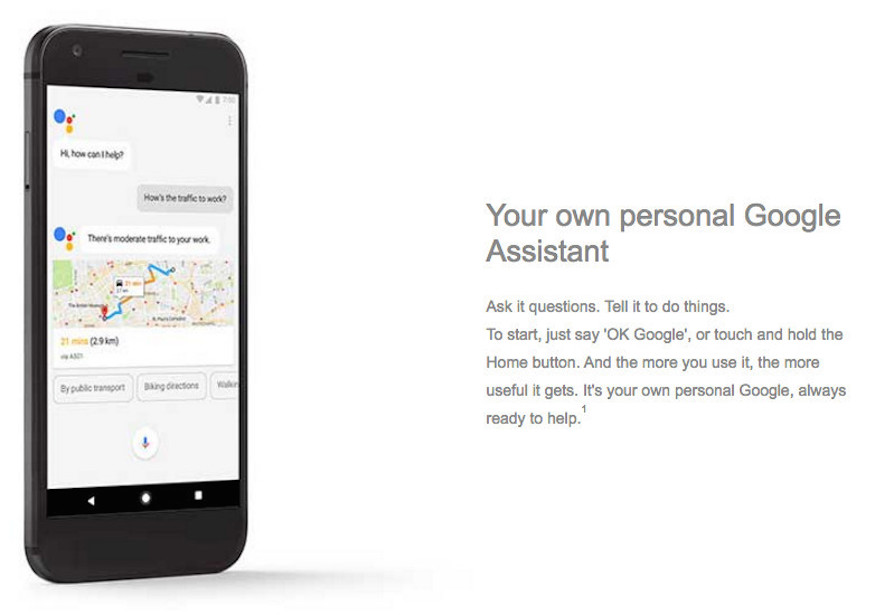 Android Customization
Android is more customizable. I have so much more control over my device.
I can move apps/folders anywhere on the desktop, and I can add widgets in seconds. I have done things like add a calendar, or a bible scripture feed. I can rearrange the settings menu to display the things I want, customize the colors of my contacts and text message groups, and add live satellite images to the home screen background.
There's even a split screen mode in which I can have two apps open at the same time. I could do something like open messenger and watch a Youtube video at the same time.
Google Daydream
Google Daydream is the best thing since…ah what's the point…it's extremely cool. Watching Youtube on the Daydream Headset is like being in the movie theater. You can make the screen bigger or smaller. Because of how perception works, it's like watching a video on a 200 inch screen. It's ridiculous.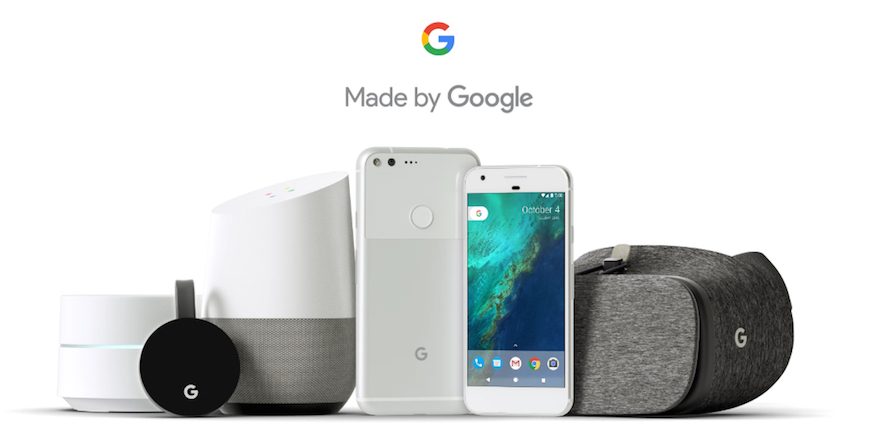 Daydream VR games are really good, and still getting better. Playing Gunjack 2 is serious business. Forget to look left and you're done.
Another one of my favorite VR apps is Jaunt. There's a show on there called Invisible that you've gotta check out. It's like you're there, but it's a tv show. Several times I was home alone watching, and I had to take my headset off to remind myself where I was at. It's so immersive that you literally feel like you're the fly on the wall in every scene.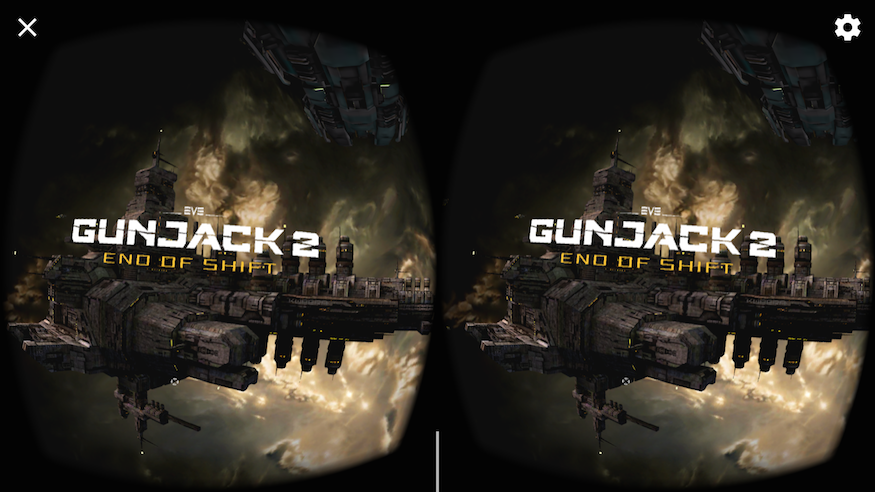 Best Smartphone Camera Ever, With No Limits
The camera is epic. It's hands-down the best cell phone camera on the market.
To disagree is to question DXO Mark's Pixel review, as they have rated it as the best smartphone camera ever. It's great to be able to take a 360 degree photo and view full quality, in 3D, via the Daydream headset. With the Pixel and Daydream you instantly become a VR curator.
I mentioned I'd come back to the somewhat luke-warm max storage of 128gb.
The Google Pixel comes with unlimited photo and video storage via Google Photos-in full quality. No more deleting images to free up space on the phone so you can take another. Everything is stored in the cloud, with the option to download to your phone. No more backing up your phone every three months to free up space.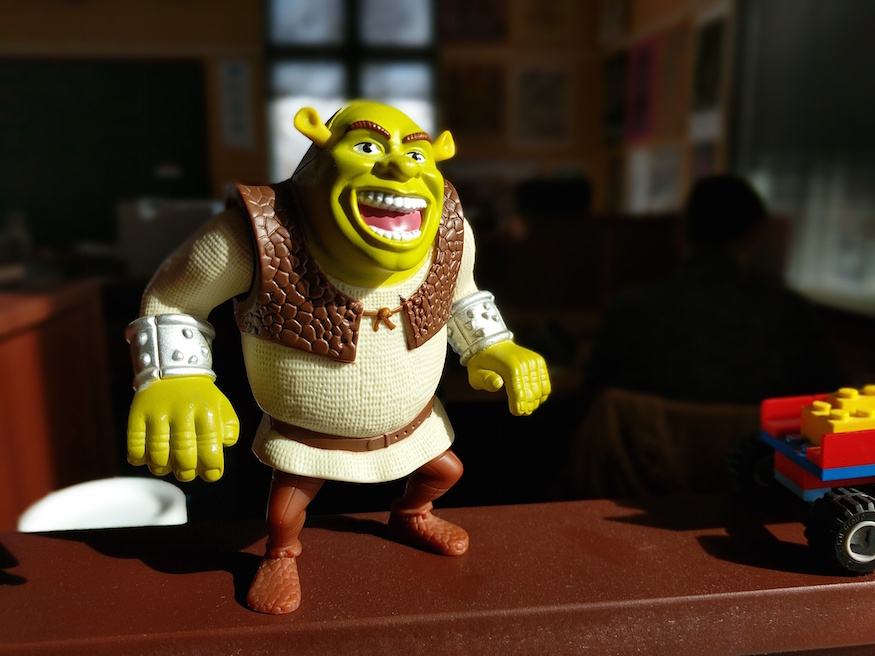 When you take the photo/video with the Pixel, the backup is underway.
It's like having Dropbox on steroids. It never runs out. And as a result, my current available storage on my Pixel XL is 60gb (I have the 128gb Pixel version). This is after transferring everything from my 60gb iPhone, installing a handful of storage-hogging VR apps and 95 other apps.
Making The Switch
Switching from the iPhone 7 Plus to the Google Pixel XL was pretty easy.
You plug the cable in that they provide and connect the wire to your old phone. It gives you a few options for what you want to transfer (media, text messages, apps, calendar events etc). Then you just hit submit and it transfers everything.
There is a learning curve though. It took me about a week to get used to the new workflow, but it really is a great user experience. I'd still give the iPhone the edge on user experience though. And there are some drawbacks to switching:
Headphone jack is on top. This should be on bottom so when you pull the phone out of your pocket the phone is rightside up.
The screen is sometimes too bright in the dark, especially first thing after I wake up.
No iMessage. There's a 3rd party app, but iMessage is so powerful because so many people use it, and it's built in to Mac's.
No stereo speakers.
Not waterproof.
Android OS is smooth, but iOS is a little smoother.
Setting up email is tedious if you have multiple email accounts. Set aside 15-20 minutes for this.
Android has all your favorite apps, but if you want the absolute best 3rd party apps, iOS still has a slight edge. The gap is closing though.

Verdict: iPhone Is Second Place
Overall, the Google Pixel XL is the better phone. It's just as good at almost everything I love about iPhone.
My hands are strained much less as a result of pressing less buttons. I didn't buy the Pixel thinking this would happen. I just noticed it after using it for a while. It's got the better camera, brighter/sharper screen, better VR, and light years ahead of iPhone in customizability.
I'd give the iPhone a 9.3 out of 10 and the Google Pixel XL a 9.6 out of 10. Both great phones, but for now, I'm sticking with my Pixel. We will see what iPhone does for the 10 year anniversary and maybe I'll switch back. But for now, the Google Pixel XL is the best phone on the planet.
Do you want access to more content like CharDale's Google Pixel review? Subscribe to our C3D email newsletter for a bimonthly installment of marketing news, business tips, music playlists, and full-length tutorials delivered right to your inbox!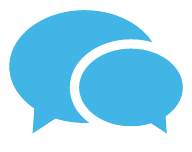 We work with businesses that are not afraid to take the next step.
Let's put your marketing and website to work.