You know that content is the currency of the internet. It's how your business's website is indexed and returned in consumer's search results. You're ready to tackle content marketing, but you need a strategy to keep you on track. Enter the "Content Calendar!"
What is a Content Calendar?
First things first. Content calendars are a tool used to plan blog, email, and social media sharing. They are working documents that show what's happened and going to happen in your content strategy. You will refine it as you learn about what works and doesn't for your business.
How do you manage a Content Calendar?
If you're looking to start your own content strategy, there are plenty of templates online. Test a few or combine a couple that makes sense to you.
Download a Sample Content Calendar to Get Started.
An effective content calendar should address the following goals:
Define the topics and who will write or create each piece
Determine the right channels for content distribution
Develop a regular schedule for sharing and repurposing content
Document the progress of publishing and sharing content over a length of time
Getting Started with Your Content Calendar
To begin, you'll need to generate content ideas. Knowing the problem you solve for your audience is the best place to start.
The content you create develops your authority in an area, but it is also meant to build a relationship. A relationship would be pretty one-sided if you only talked about yourself. Focusing on topics that helps your audience, will go a long way to building a relationship.
As we're building our content calendar, we're focusing on the topics that are going to help our clients grow. Topics like email marketing, refining a brand, tips for working with WordPress, etc… If you have a question about building your business through marketing, send us a message, and we'll add it to our content calendar.
Creating Content
The person in charge of managing your content builds out the content calendar. They should focus on topics that are timely to the industry and helpful for your audience. After identifying the topics, they will identify the right person to write the topic.
Another place to look for content ideas is from the strength of the teams. Every team member has their own area of expertise.
At a small agency like Corporate Three Design, we only have have a few team members dedicated to content creation. But we also know how to leverage the strengths and expertise of the rest of our team.
With the first month of the content calendar filled out, the manager should go over it with everyone involved in the process. They also need to communicate who is responsible for what content and when it is due.
To keep ahead of publishing, try to work 1-3 months ahead. Working ahead also gives you the flexibility to respond to timely topics.
Distributing Your Content
After you've established the topics you and your team will be writing on, you need to distribute them. There are a couple ways to distribute content:
Sending updates to the audience you own aka your email list 
Posting to social media channels which opens up your content to a wide audience
Be sure to have a place on your content calendar to indicate what and when you'll be sending to your email list.
For social media, spend time researching which social platforms will make the most of your content. Knowing who your target audience is will allow your activity on social media to be more thoughtful and intentional.
When you are distributing content think about how one piece of content can be used in multiple ways. One blog post can turn into different pieces of content to share on social. Take a quote from the post and turn it into a graphic. You can do the same with videos or webinars. Break it up into smaller pieces and post it on social or turn it into an email series.
Develop a Schedule
As a team, decide how frequently you plan on publishing new, original content and sharing external links from around the web with your followers. You will find the right mix of original and shared content through thoughtful trial and error.
However, there should never be a time when you have nothing to share. Brands can always find opportunities to post evergreen content.
Evergreen content still provides value for readers who are just finding it for the first time. These are your key blog posts containing resource directories, lists of best practice tips, detailed tutorials, product reviews, and explainer videos. When done right, evergreen content should be your most clicked content across social channels and organic search.
With the help of social media automation tools like Buffer and Hootsuite, your accounts can continue to share engaging content with your audience even while you are away from the computer. Buffer's nifty scheduling tool will go so far as to analyze your profile's engagement throughout the day and suggest new posting times where you can expect the most success. Once your publishing process takes off, employ the use of automation tools in order to save time and money.
Analyze Your Results
Document the entire publishing and content distribution process over an extended period of time
While determining a definitive ROI might be a challenge for your business in the early stages, look to your content calendar as a record for obvious areas that need improvement.
Did we publish everything on time?
Did we publish everything on the calendar?
Should we share more or less?
Should we post to our blog more frequently throughout the week?
Are we sharing enough original content to drive traffic to the site?
Are we linking to enough outside sources?
Analyze your successful content pieces, and determine why they performed well. Always look for new opportunities to share successful content pieces and repurpose them into something new.
Determine which social metrics are meaningful to an analysis of your business's content management and sharing strategy. Members of your team should be familiar with reading and interpreting analytics. We use Google Analytics to know how our websites are performing. Each social platform has their own set of analytics as well. 
In Closing
As your strategy evolves, so will your calendar. Maybe you've identified the only social metrics that matter to your company and want to add columns for documenting those for each piece of content. Maybe your calendar was too much for your employees to wrap their heads around, and it requires simplification in order to get people to use it.
The challenges will be unique to the business size and type; however, all brands can benefit from implementing some form of a managed content schedule or calendar for their publishing efforts.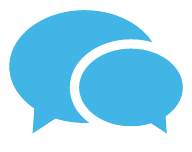 We work with businesses that are not afraid to take the next step.
Let's put your marketing and website to work.