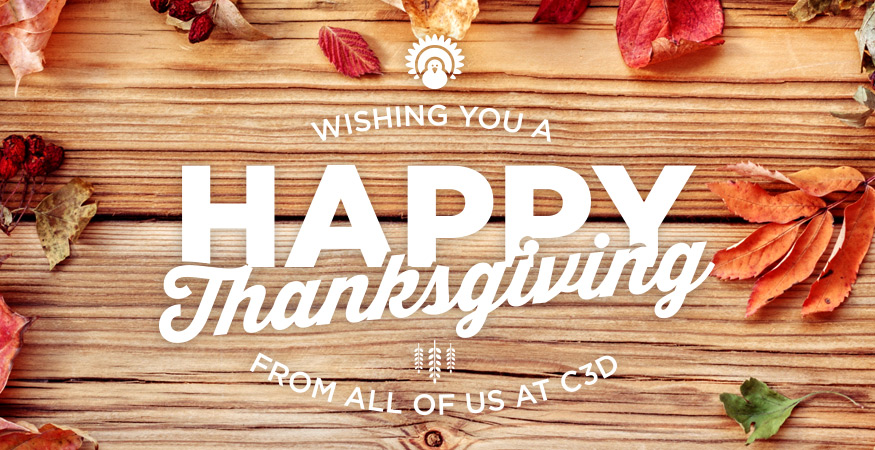 Happy Thanksgiving From the C3D Team!
From all of us at Corporate Three Design, we wish you a very Happy Thanksgiving.
In recognition of the Thanksgiving holiday, our offices will be closed on November 26th and 27th. However, you can certainly contact us and we will respond as soon as possible on Monday, December 1.