<![CDATA[
Bosselman Enterprises is a multi-state travel, convenience store, mechanical and hospitality company with over 1,400 employees.
The company approached Corporate Three Design about creating a menu to help brand their new restaurant concept in Grand Island, NE named Max's Thunder Road Grill.
About Max's Thunder Road Grill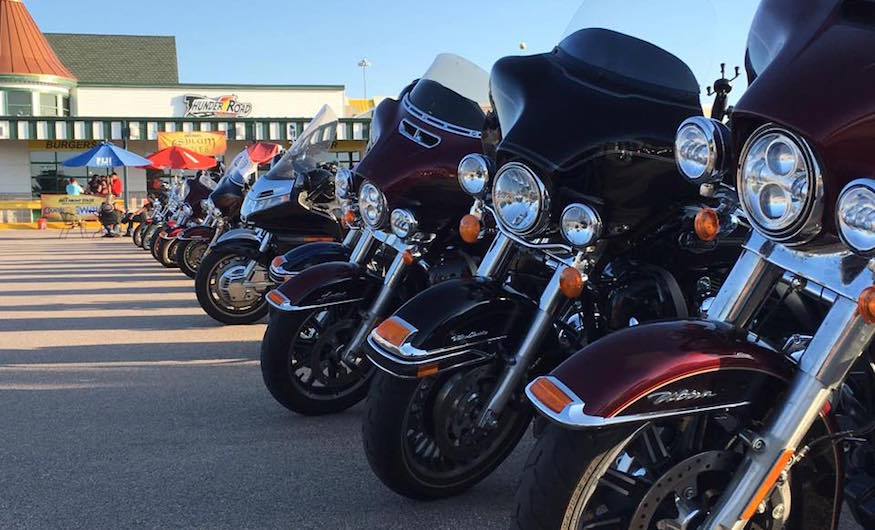 The 400 seat restaurant is an automotive/motorcycle enthusiast's dream dining experience; outfitted not just with themed rooms like the "Corvette" and "Brickyard" room, but also classic cars from local owners which are switched out quarterly.
The restaurant also features an outdoor patio, perfect for hosting their monthly "bike nights" along with other promotional events and live music.
While the restaurant was up and running with an existing logo and food menu, C3D was tasked with creating a new look to to match the restaurant theme, highlight their new and expanded offerings and display Thunder Road Grill as "a great place to get quality food in a family-friendly atmosphere". We also helped develop section titles and entrée names.
Old Thunder Road Menus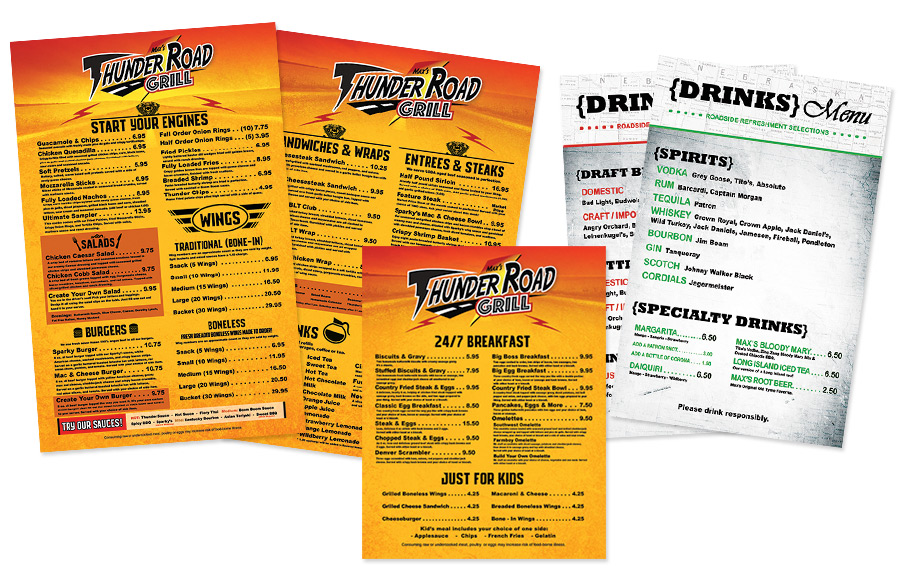 A Design Solution That Works Any Time of Day
Max's Thunder Road Grill is open 24 hours a day so they have an expansive menu, including breakfast which can be ordered at any time.
We made sure the new layout carried a logical flow and didn't feel overly cluttered, allowing customers to easily find items that appealed to them without feeling overwhelmed with options. We also developed section titles, entrée names and a custom font face aptly named "Thunder Road" to signify each new section of the menu.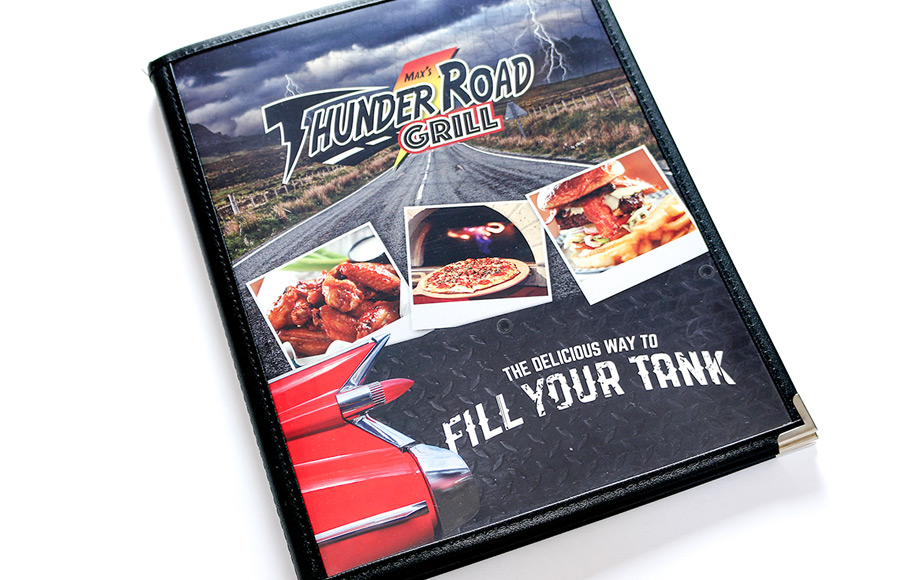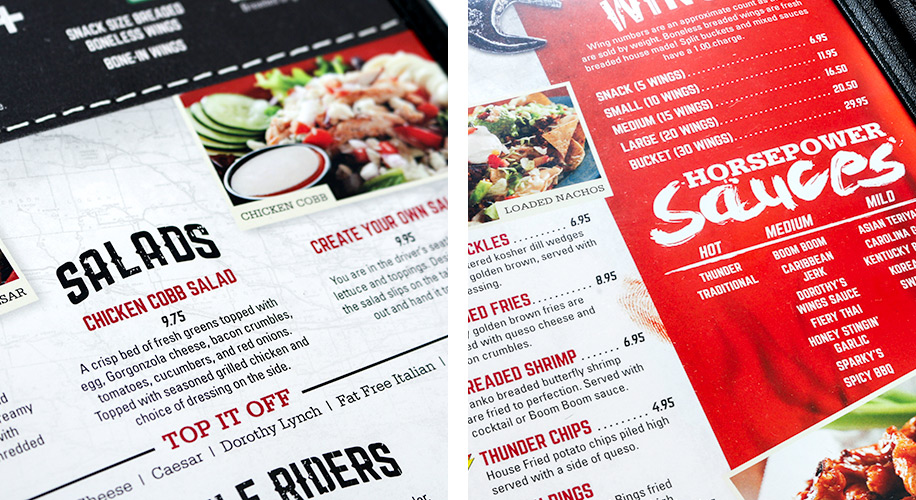 Within a few days of launching the new menu, customer satisfaction ratings and food reviews had dramatically improved. View more photos of the menu in the C3D portfolio.
Are you in need of a brand refresh or design overhaul? Improve the quality and consistency of your marketing with the creation of new print collateral.