<![CDATA[
social media managers are constantly keeping track of platform updates and algorithm changes to deliver the best results.
If you manage the social media channels for your company or small business, check out this list of social media marketing resources for 2017 to stay on top of the game.
HootSuite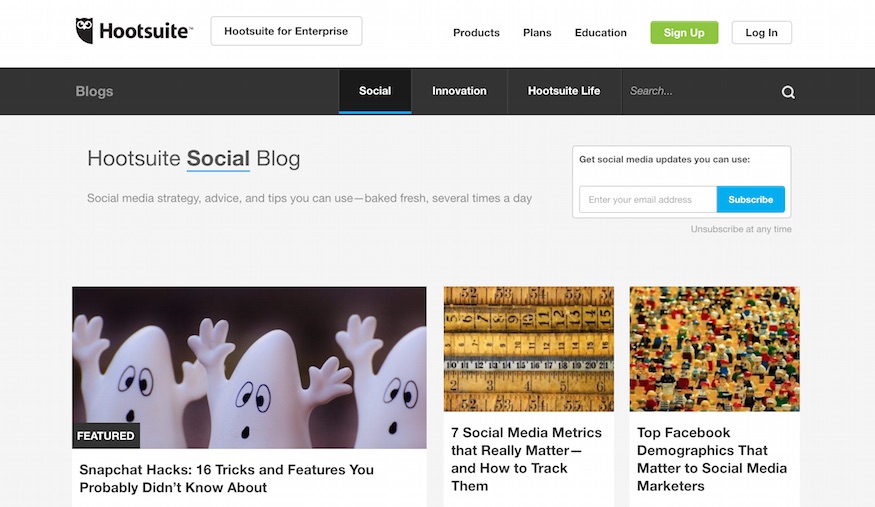 For some of the most detailed tutorials and posts about managing your company's social media channels, be sure to check out HootSuite's blog.
You will have to look past their attempts to sell you on their SMM tools, which I personally don't recommend, but their sales pitches never dominate the bigger conversation: how can social media work for my business?
Buffer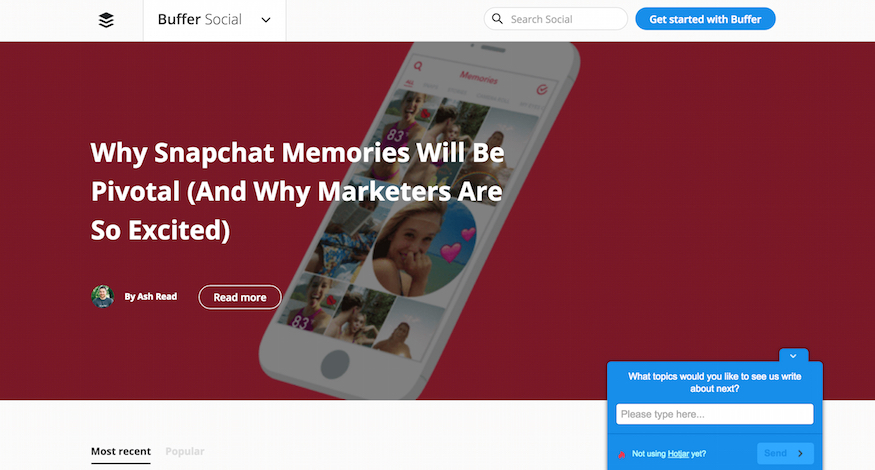 Marketed as "a smarter way to share on social media," Buffer is a third-party tool that we rely on everyday for social media automation. If you use Buffer, then you know that it's much more than just a tool.
The Buffer blog offers some of the most informative (and lengthy) posts about social media marketing, platform automation, and content creation. Some of their guides and tutorials are so comprehensive that I have a difficult time reading every word if my time is limited, but they are organized thoughtfully to make it easy to find the information you need on the fly.
Quick Sprout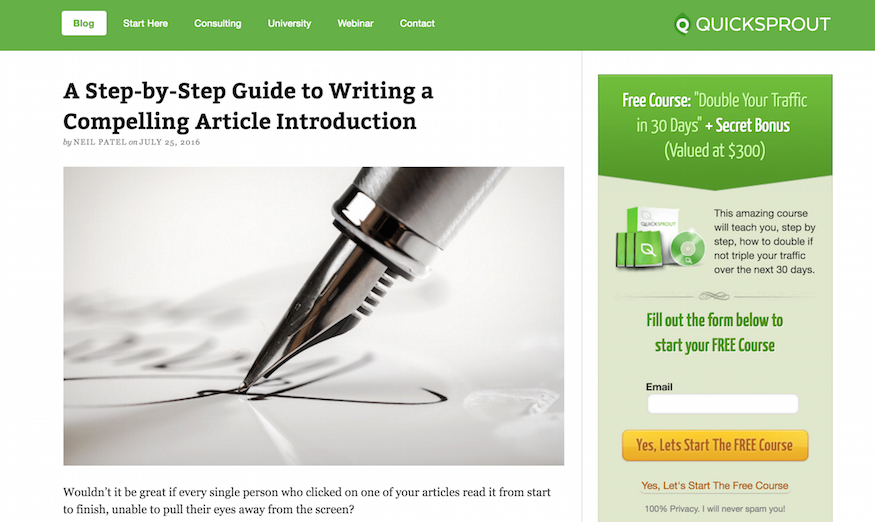 Neil Patel, founder of Quicksprout, is a content machine. His bio lists a number of Fortune 500 companies and large organizations that have used his consulting services, however all of his tactics and strategies are applicable to small businesses in some ways.
One of his most fascinating series of blog posts involves the "$100,000 Challenge." In this series of posts, Patel outlines his strategies for launching a fresh blog in a completely new industry, which he guarantees will make six figures in a matter of months. The best part about his blog is that you can guarantee there will be fresh, trending content each week, #consistency.
Search Engine Watch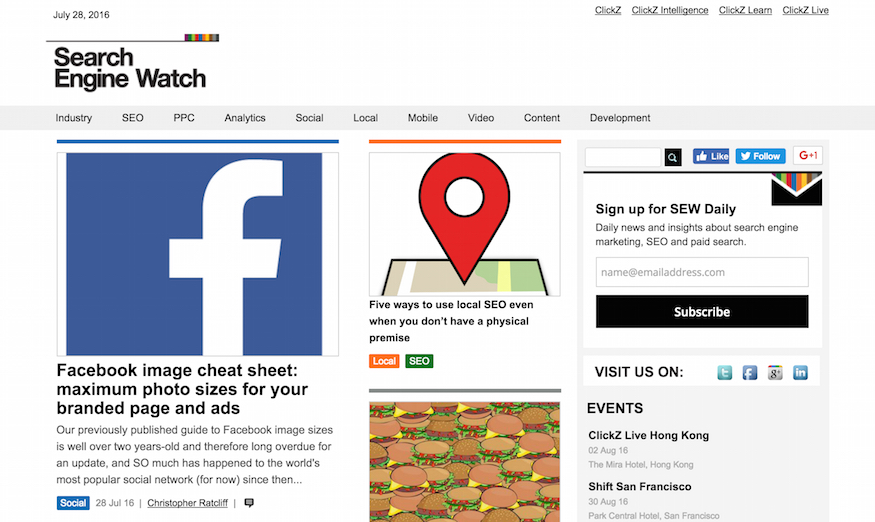 Social media websites behave more like search engines than you would think—and most employ the use of their own search engines and algorithms onsite.
From news briefs on platform updates, to detailed case studies about new tactics, Search Engine Watch is a reputable source of info when it comes to SMM and SEM news.
Moz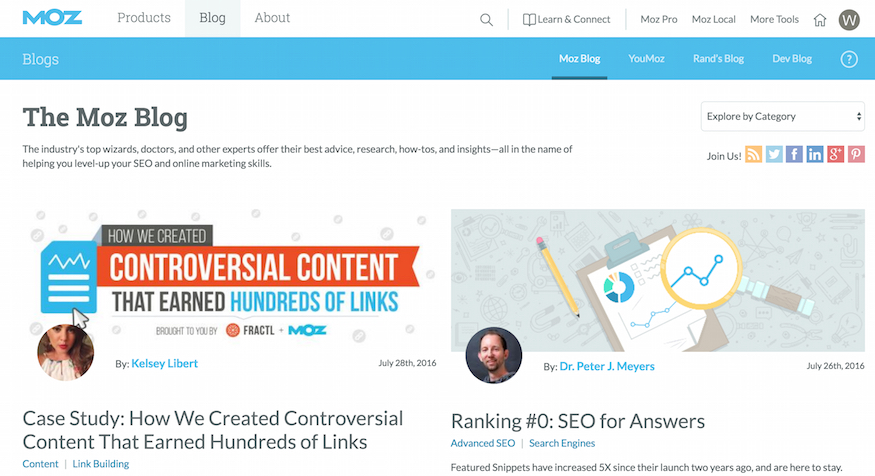 Despite the fact that Moz blog include lots of technical SEO knowledge, there is an abundance of information that will also help your social media game in the long run. Reading the Moz blog on a regular basis has given me a better, more holistic view of our marketing efforts here at C3D and how all the pieces interact, or should interact.
And if you haven't watched one of Moz's White Board Fridays, then you need to. Rand Fishkin is just an interesting character.
Social Media Examiner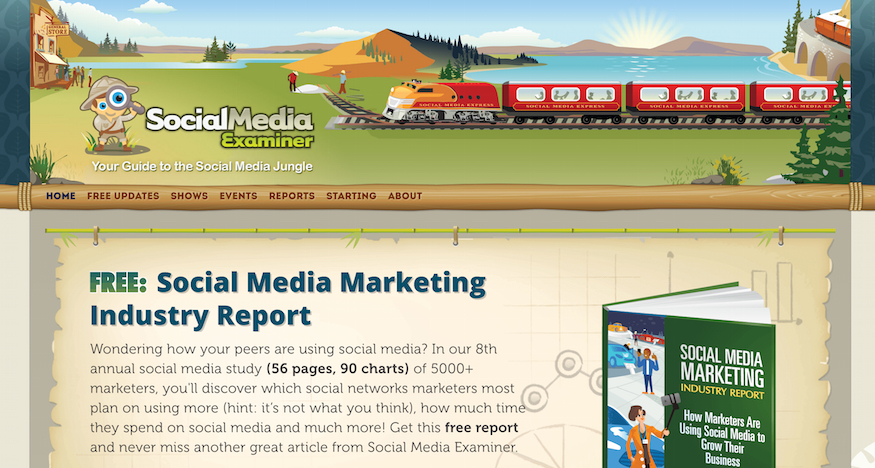 Don't let this site's cartoon-like design take away from its credibility; Social Media Examiner is as good as it gets for SMM tutorials and content.
They provide the kind of quick, no-nonsense articles that I like to reference over and over again. They are also reasonably good at updating their content to accurately reflect a platform's capabilities or functions.
Looking for new ways to connect with your audience online? Improve your brand's reach on social media to increase site traffic and grow your business!