You need someone you can rely on. Someone to guide you through the ever-changing world of digital marketing. Someone who cares about your business as much as you do.
We're here for you.
Our foundation is rooted in strong design; we believe every brand deserves a strong, visual foundation to communicate who they are and connect with their clients.
The Process
Define & Identify
We make a point to learn about you and your business, identify your goals, and create a plan.
Design & Build
Armed with the goals for your project, we work with you to design and build your marketing materials: logo, collateral, website, emails, videos, local search, and any other needed pieces.
Test & Refine
With your marketing pieces launched, we test, measure, and suggest refinements to the plan to help you reach your goals.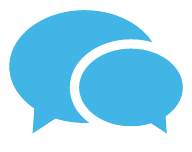 We work with businesses that are not afraid to take the next step.
Let's put your marketing and website to work.