Branding | Print Design & Collateral
Finding a New Home for a Familiar Brand
With a change in ownership a few years earlier, Deeb Realty was experiencing tremendous growth and building a state-of-the-art realty headquarters. The brand needed a name to represent what had become the fourth largest real estate firm in Nebraska.
Deeb changed their to name Nebraska Realty, and we were enlisted to create a visual identity for the new name.
---
Logo Development
They had a very specific set of goals they were looking to achieve. Their leadership team wanted to avoid using a house icon in the logo, so the initials became a the logical choice to create immediate recognition for the company. We brought together a san-serif and a serif typeface creating a harmony between both the traditional and contemporary. An angled design element was added in the negative space of the "N" to reference the progressive, flexible and forward-thinking nature of the brand. It also became an element carried through other design collateral to tie the whole visual brand together.






---
Print Design & Collateral
Nebraska Realty encourages their realtors to market themselves as individuals, but they wanted to maintain the new brand standards they had defined. Knowing this we created four different business card templates for the realtors to work with to fit their needs and personalities. Letterhead and pocket folders were also created using the new logo and brand standards.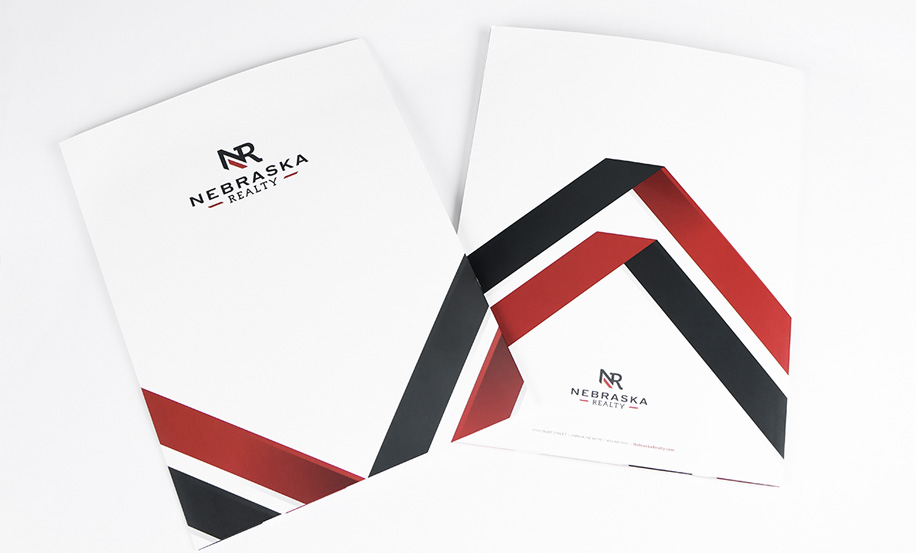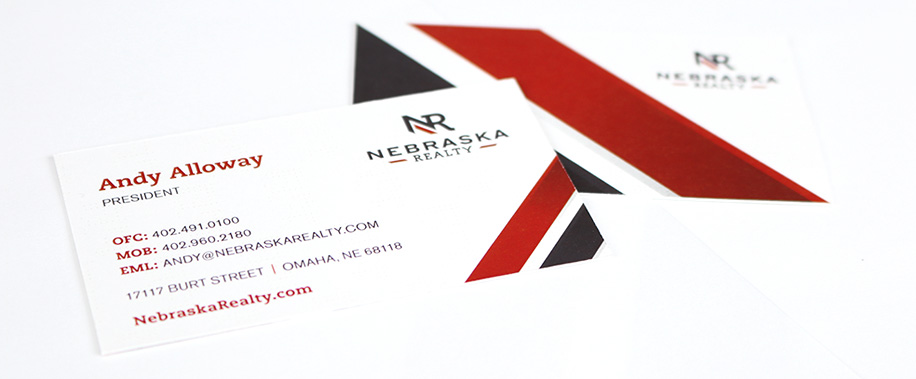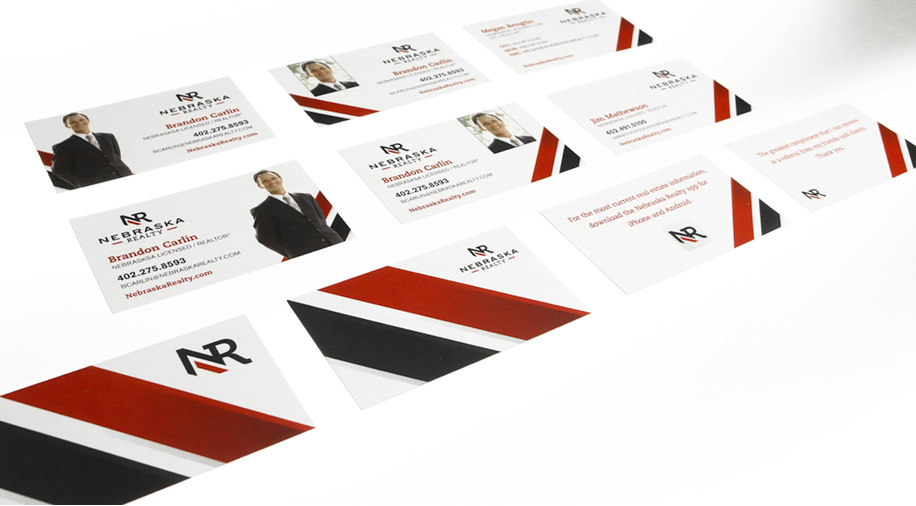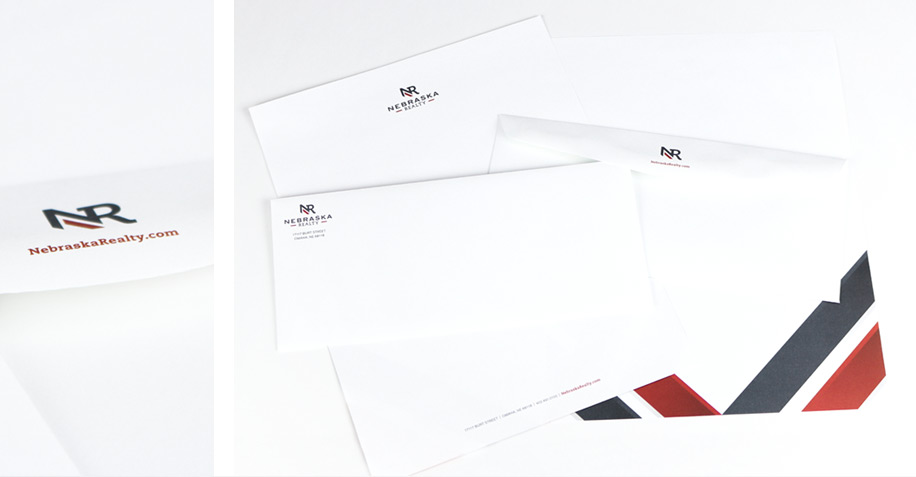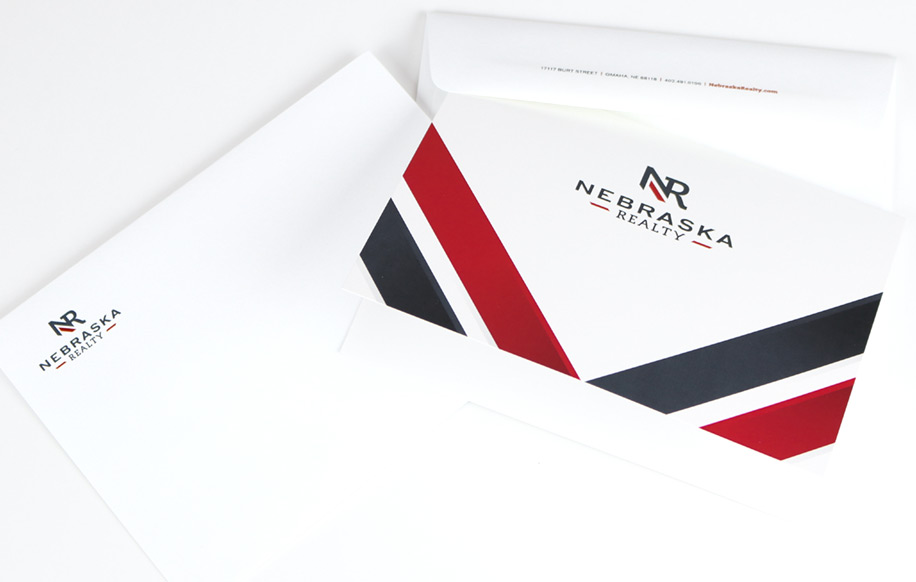 ---
Website Skin
Once the logo and collateral were approved, we set to work to design the website skin. Nebraska Realty had a foundational real estate website in place already; they just need their new visual identity brought online. Their online presence became clean, sleek and recognizable.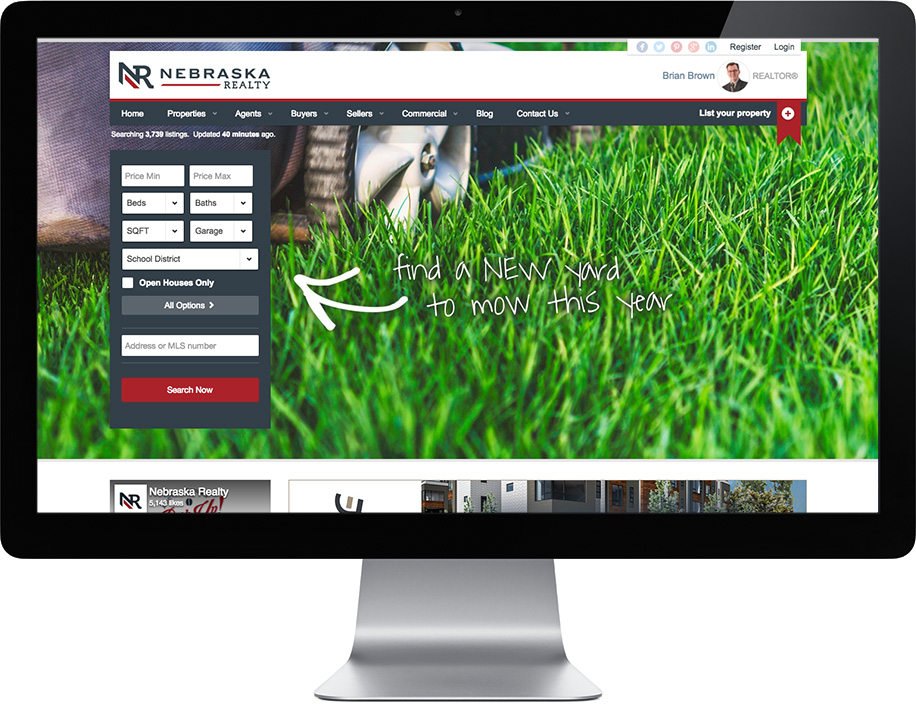 ---
Yard Signs
The yard sign is the #1 tool for a real estate company, so we knew Nebraska Real Estate's yards signs needed to be set apart from the other real estate companies in town. The angled design element was brought into play in the form of a chevron that points the way. While you may not be able to read the logo from blocks away those chevrons will catch your eye and have become synonymous with the Nebraska Realty brand.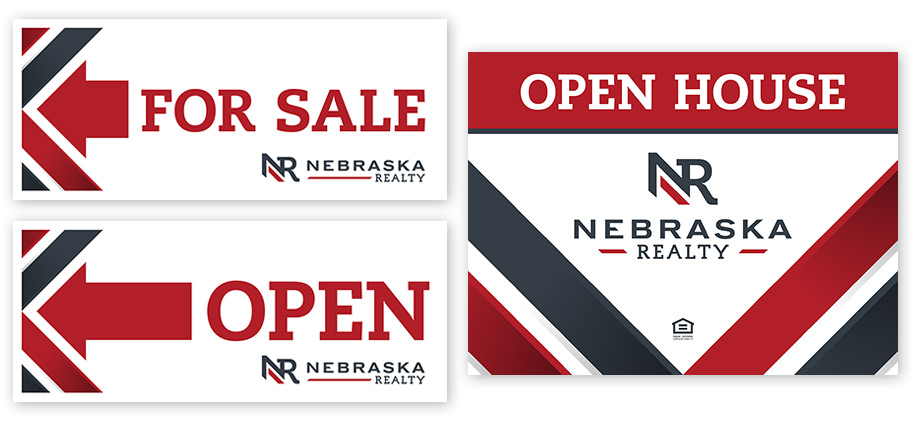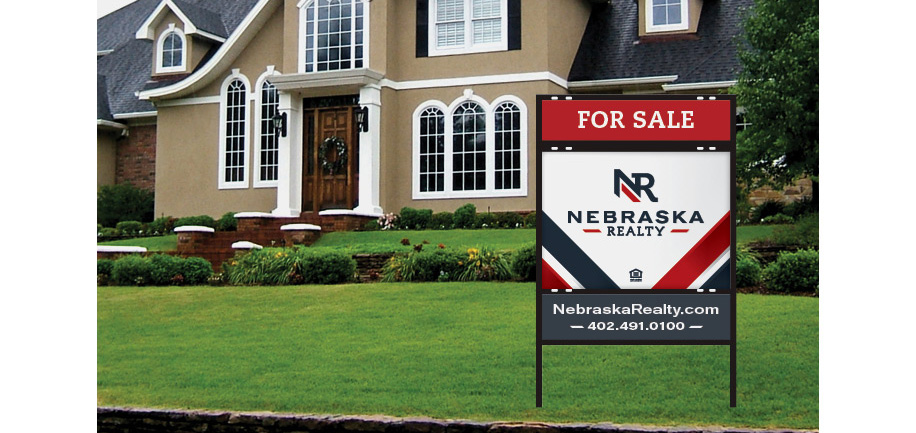 ---
With a new name and a strong, visual identity in place, Nebraska Realty is making a name for themselves in the Nebraska real estate market. We're proud to have been a part of their journey.