Branding | Print Design & Collateral | Responsive Web Design & Development
Building a New Look for Omaha's Oldest Roofing Company
Independent Roofing Company was founded in 1919 as one of Omaha's first residential roofing companies. The company transitioned and grew into a commercial roofing company known for their ability to find a solution for any roof.
Independent Roofing Company takes an active role in every community they're a part of. From growing the roofing industry, to investing in their employees, and caring for Omaha by giving to nonprofits. We were incredibly proud to partner with one of Omaha's finest companies.
Overview
In the last twenty years in Omaha, storm chasing roofing repair companies moved into the area and stayed, increasing the competition. IRC, as they're commonly known in the roofing community, maintained a strong reputation with commercial builders working on projects like the Cloisters on the Platte, Nebraska Furniture Mart, and First National Tower.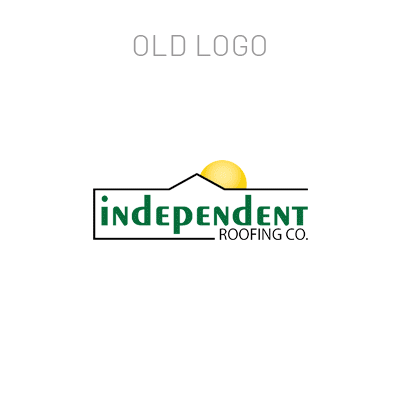 100 years in business isn't a fluke – it's maintained with being a good neighbor, providing quality craftsmanship, and growth.
As part of investing in their growth, IRC wanted to update their logo and website to stay current and competitive.
IRC's Objectives
Redesigned logo that spoke to their long history but also their innovation as they move forward.
100th Anniversary badges that complemented the new logo.
New website that incorporated the new logo and a strong foundation for future lead generation efforts.
C3D Deliverables
Research
Logo and Identity Package
100th Anniversary Badges
New Website
Full Page Ad
---
Logo and Identity Package
We kept the green from the previous logo to maintain brand recognition and it also serves as a differentiator since few other roofing companies use the color green.
Our designer Travis chose a font appropriate for the trades industry. It had some weight to it to convey IRC's strength and reliability.
The hexagon shape references other modern maker logos, but also harkens to nostalgia of logos past.
IRC wanted to include "Established 1919" display the authority IRC has in the Omaha roofing industry.
To develop the "IRC" name outside of the roofing industry, we created an abbreviated version of the logo that could be alternated with the full logo.
Once the logo was chosen, our designers incorporated it into letterhead, envelopes and business cards. The business cards made use of both the full logo and the IRC shortened version.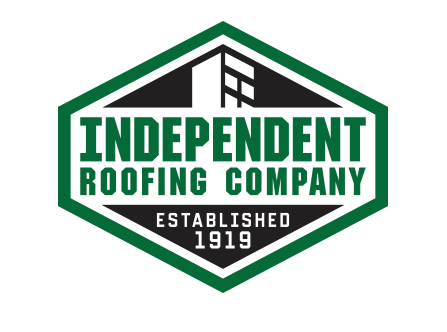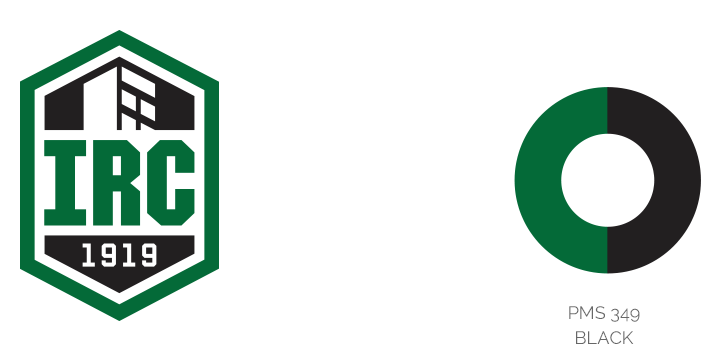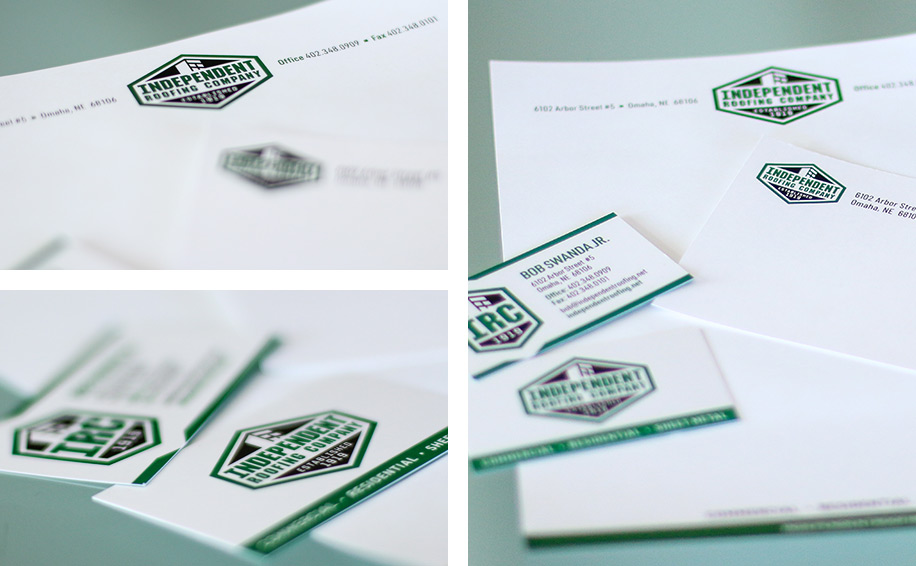 ---
100th Anniversary Badges
Building upon the approved logo, we developed badges for various uses to either stand on its own or be used in conjuction with the main IRC logo to celebrate their 100th Anniversary.
---
New Website
Our customer research became the foundation for the website homepage copy. The messaging was simple and straightforward. We called out the fact that IRC has the ability to craft a roofing solution for even the most complicated of projects.
The phone is the main way they communicate with clients, so called that out in the header. Having the address in the header was also important, so viewers would know that IRC has a physical presence in Omaha where some of the roofing companies do not.
Calls to Actions for viewers to submit a contact form were added throughout the website, so it couldn't be missed.
One of IRC's business goals was to increase work within their sheet metal and service departments, we added links to those on the homepage as services offered.
As Independent Roofing's business and marketing expands, the website is designed to grow with them. Their team is trained and capable to moving them to the next step.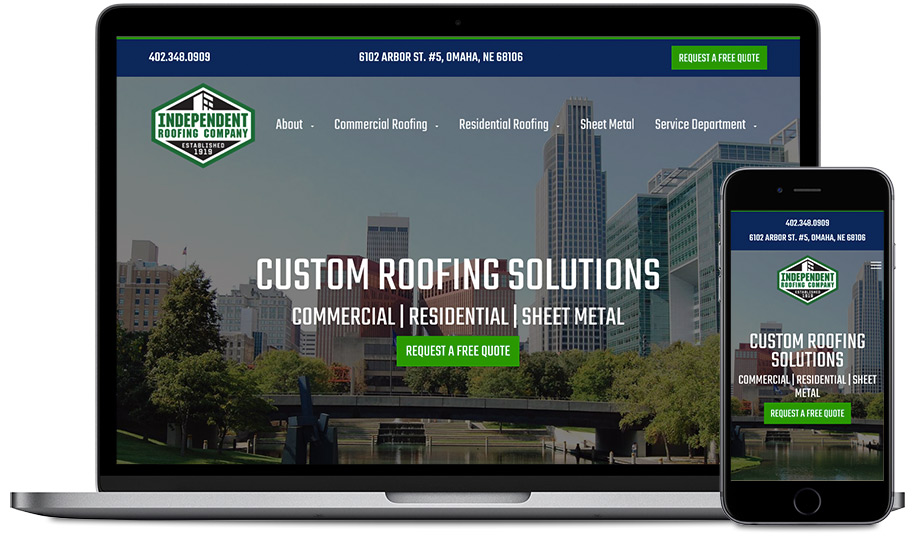 ---
Full Page Ad
IRC was one of the sponsors at the Midwest Roofing Contractors Association conference in Omaha in October 2018. They needed a full page ad turned around quickly. Because this ad wasn't geared for new business, we recommended a concept to celebrate their 100 years. We used one of the 100th Anniversary Badges and incorporated words and phrases from their history. The ad was well received and achieved what IRC needed.