Rebranding an established company who has a passion for guiding patients with account balances.
EarlyOut Services (EOS) and General Service Bureau (GSB) are two nation-wide companies that specialize in all aspects of healthcare receivables recovery. Their previous logo and website were out of date and didn't match their mission and core values.
Corporate Three Design met with their leadership team for discovery sessions. We learned about the organization and what they valued. Then we communicated that through their brand messaging platform, a new brand identity and their new website. This unified, clear foundation provides them a stronger voice in today's evolving healthcare revenue cycle industry.
Logo and Brand Identity
We created two new independent logos for each company, but they also work together to represent the EOS + GSB organization.
The subtle medical cross created by diagonal shapes in both logos convey movement and imply evolution and innovation within the medical field.
Part of the brand messaging platform included creating a new tagline. "Healthcare Receivables Specialists" immediately identifies the companies' sole purpose and dedication to the healthcare industry.
We created an updated color palette for EOS and GSB individually, yet they compliment each other when combined to form EOS + GSB .
Old Logos
EOS and GSB's previous logos were disjointed and dated.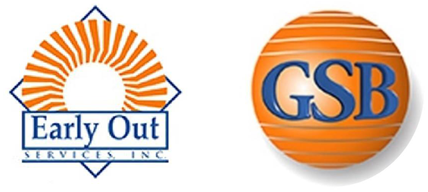 Collateral
We created letterhead and business cards for EOS and for GSB, but we also created a combined set for employees whose roles cross-over both companies.
To complete their collateral package, we created proposal templates, branded invoices, notecards, and digital versions of the letterhead to use in Word or Google Docs.
"Our new voice reinforces our mission and core values­ – Enhancing the Financial Well Being of Others™, through being honest, treating others with respect and dignity and always striving for improvement. With the guidance of the C3D team, we now have a client-driven strategy that focuses on patient satisfaction, we believe our new brand provides us a stronger position in a very competitive marketplace. We're so excited about what we've discovered about ourselves and our client's needs during this strategic process."
Therese Yakel, CEO of Operations and Co-Owner.
Website
One of the requirements of the new site was to use current internet technology standards. The previous site wasn't mobile responsive, and it was built in Flash. This outdated technology made it impossible for staff members to update. And because Flash is being phased out, the site wouldn't be viewable at the end of 2020.
We built the site using current website technology including WordPress. It's responsive on mobile devices, which accounts for 38% of their viewers. 
The new website provides a complete overview of the two companies' joint offerings, as well as what each company can provide independently. An emphasis on Careers for each company was taken into account, because EOS and GSB each had separate careers-based websites previously.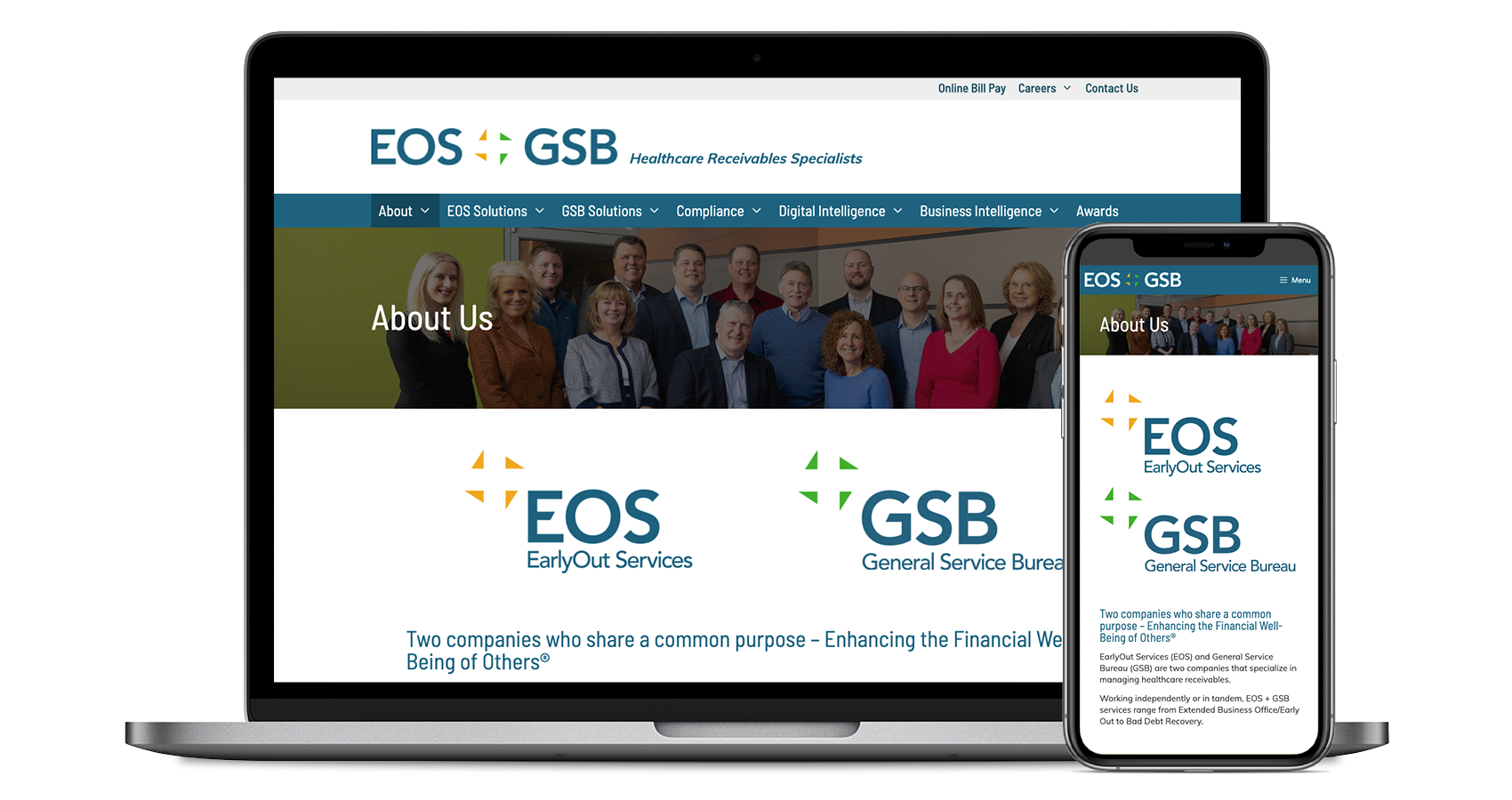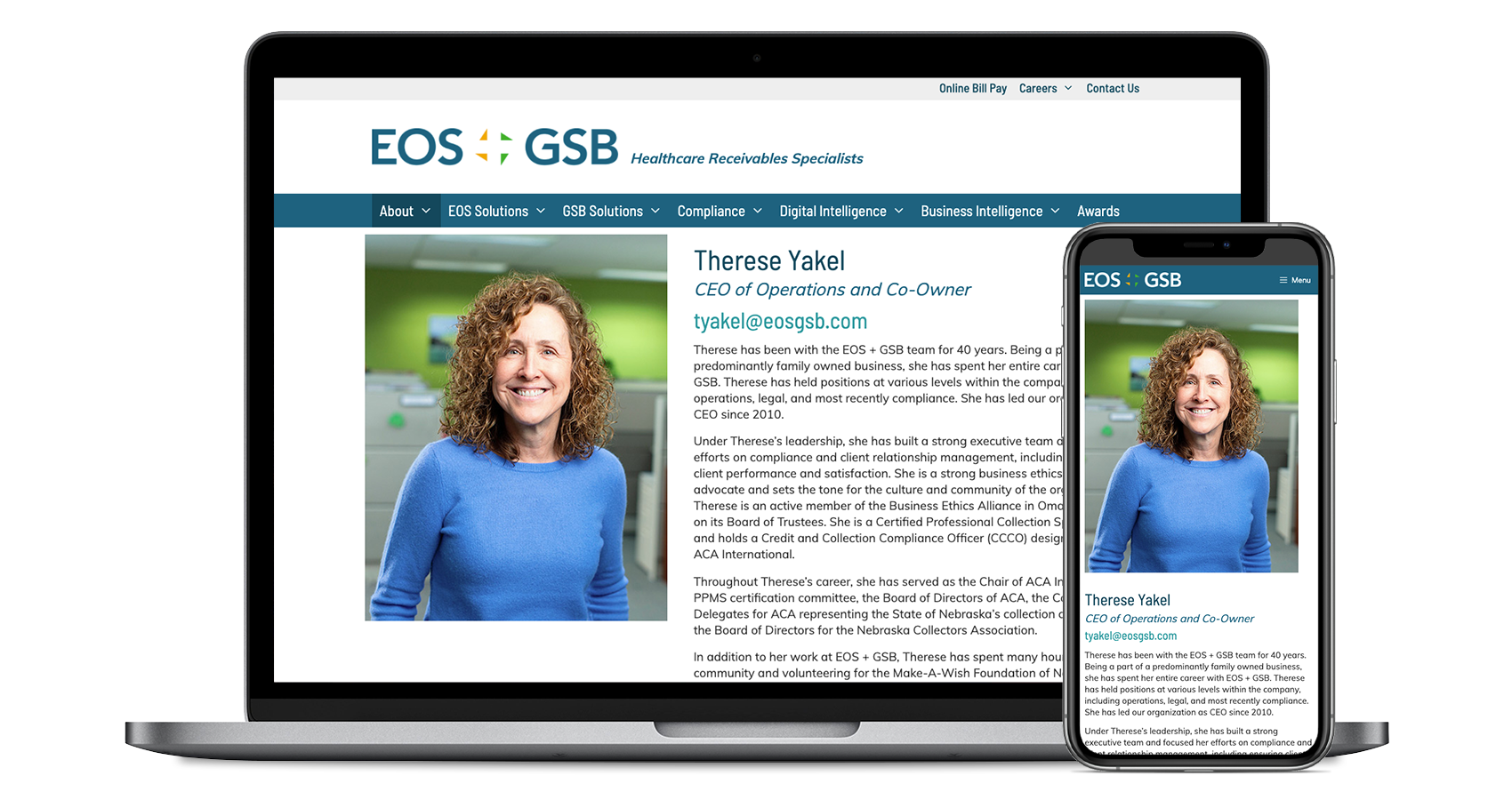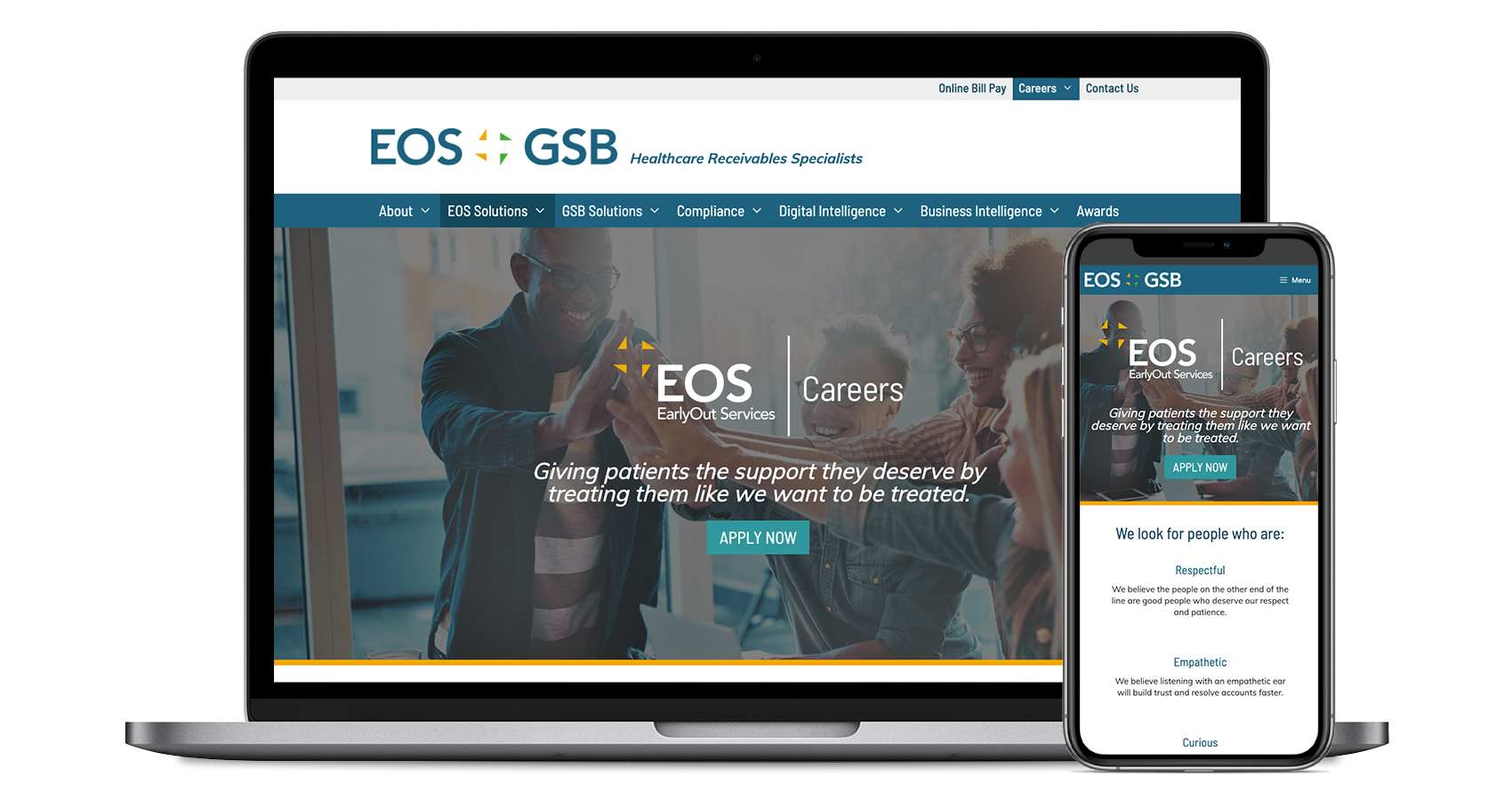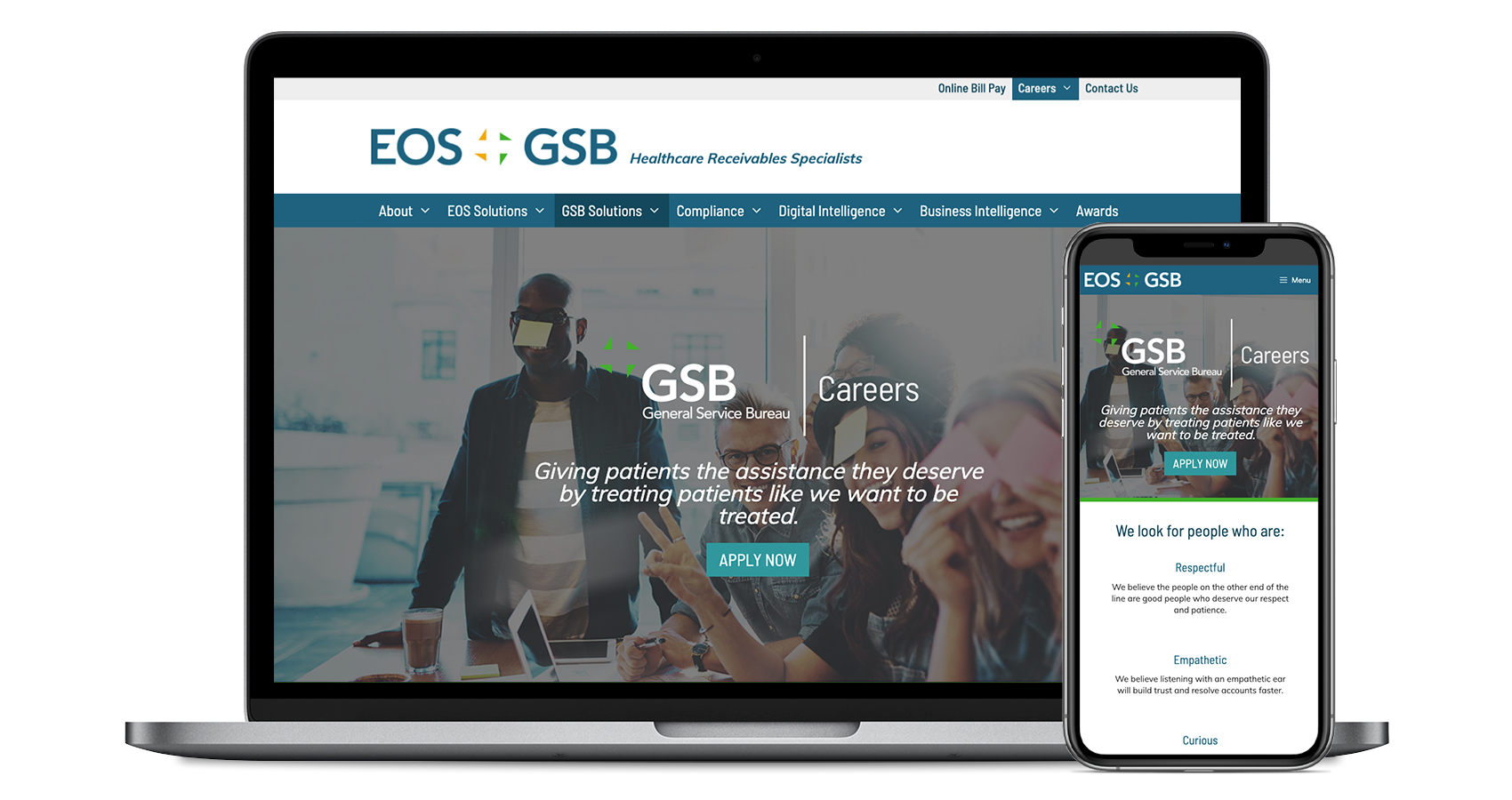 Photography
Both EOS and GSB wanted to feature their key leadership teams on the new website. We partnered with Colin Conces to capture individual headshots as well as a full team photo within the setting of their office space.