Committed to Cleanliness.
The spread of the coronavirus in 2020 has raised concerns and insecurities for those who travel. Eppley Airfield has gone through extensive measures to help relieve travel anxiety and make sure travelers reach their desired destinations on time and safely.
We worked with the Omaha Airport Authority to find a way to clearly communicate the work the Airport was doing to keep travelers safe. The result was the TravelSafeOMA campaign.
Icons
To show the safety and cleaning measures the Airport implemented, we created campaign specific icons.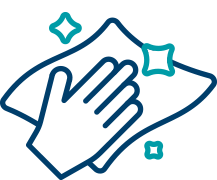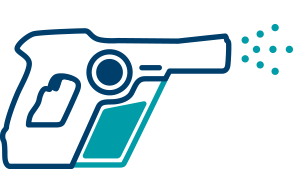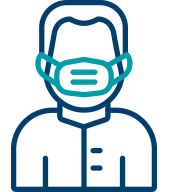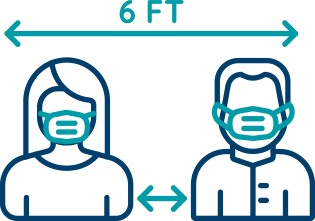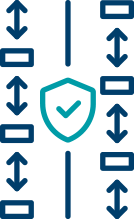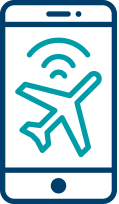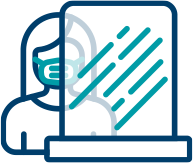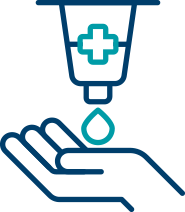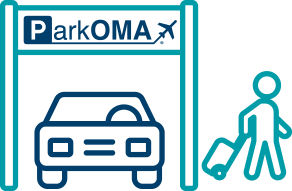 Terminal Signage
The icons and messages were used on signage within the terminal. The nature of the icons quickly conveyed what the Airport had implemented.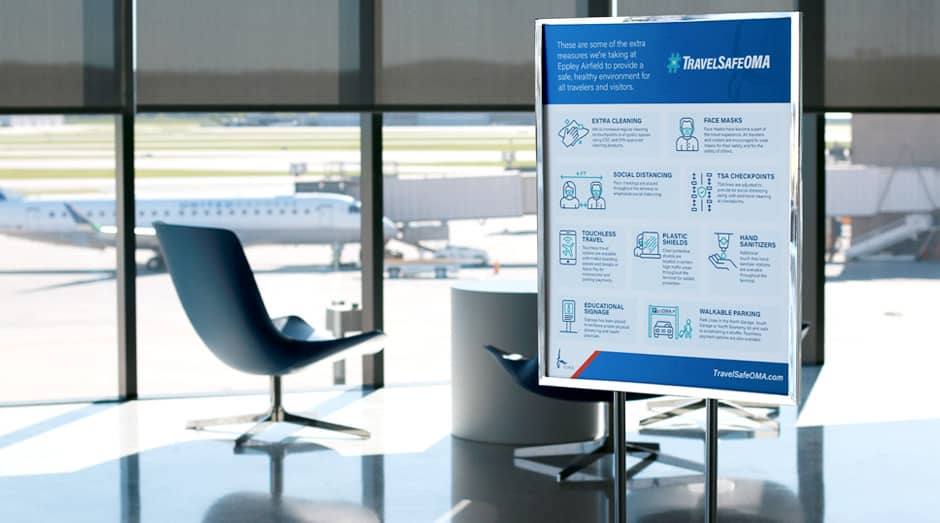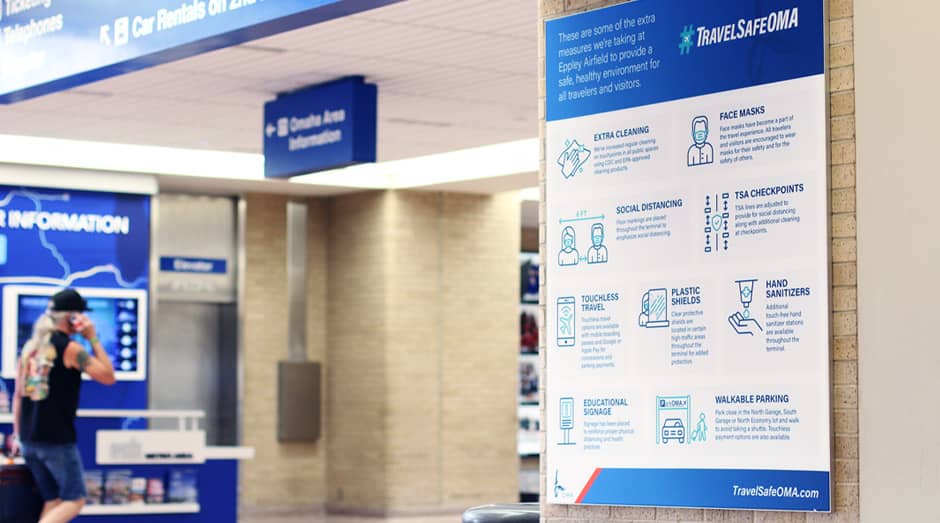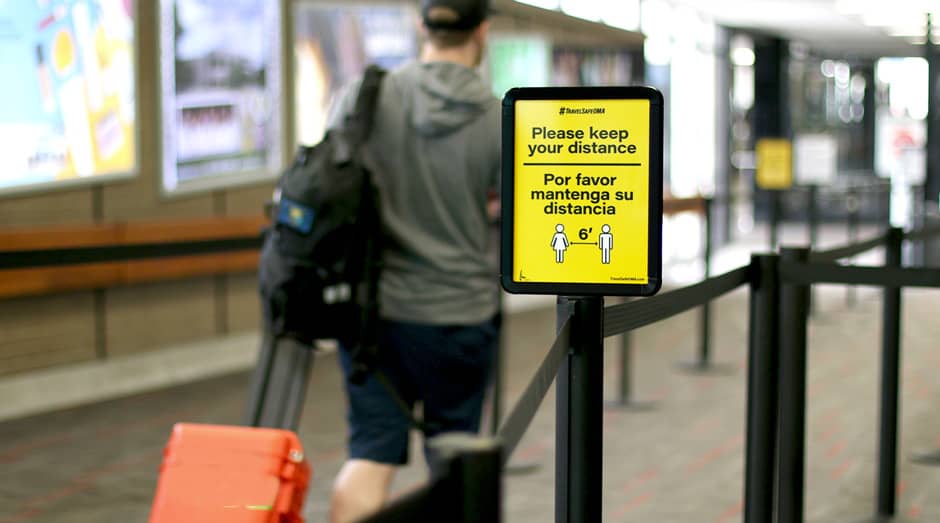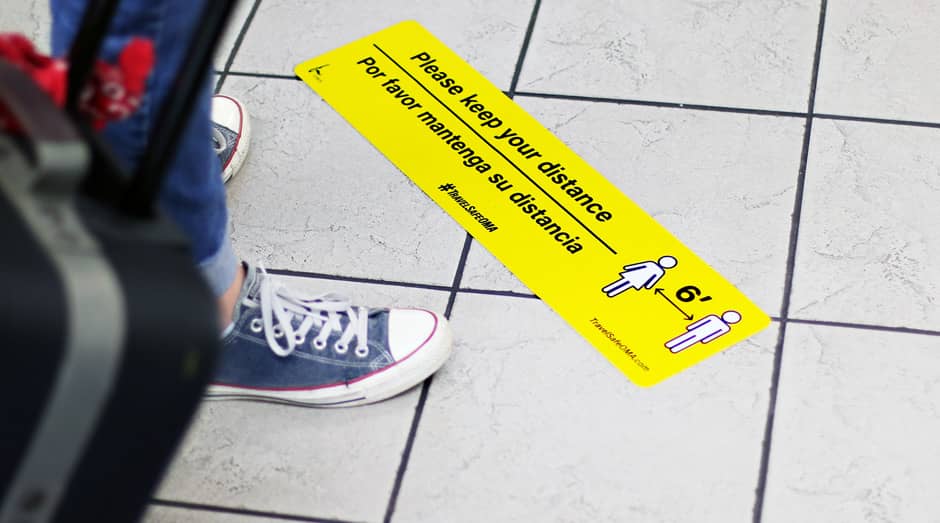 Landing Page
The TravelSafeOMA landing page needed to be a one-stop destination for travelers to find the information on how Eppley Airfield is striving to keep the travel experience as clean as possible.
We developed travelsafeoma.com to showcase Eppley's efforts and highlight specific changes relevant to the traveler. This included airline travel resources and updated ParkOMA information.
Social Media & Photography
We coordinated with the Eppley Airfield staff to stage photos throughout the terminal. This added a human element to the icons we created.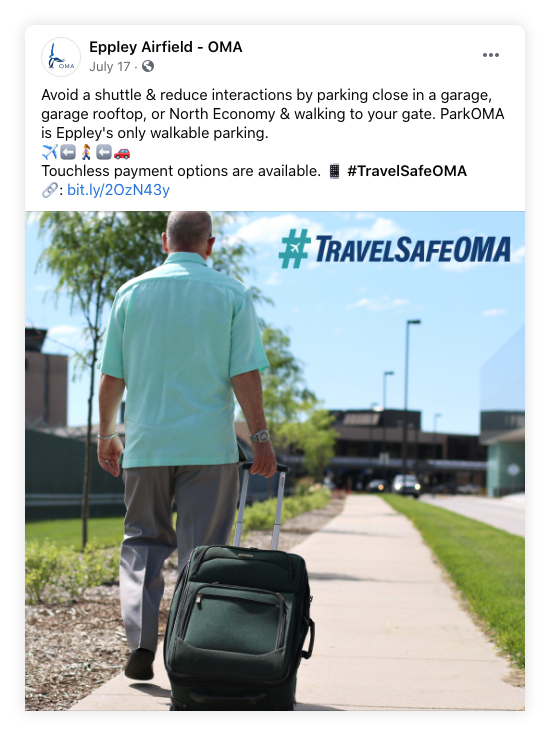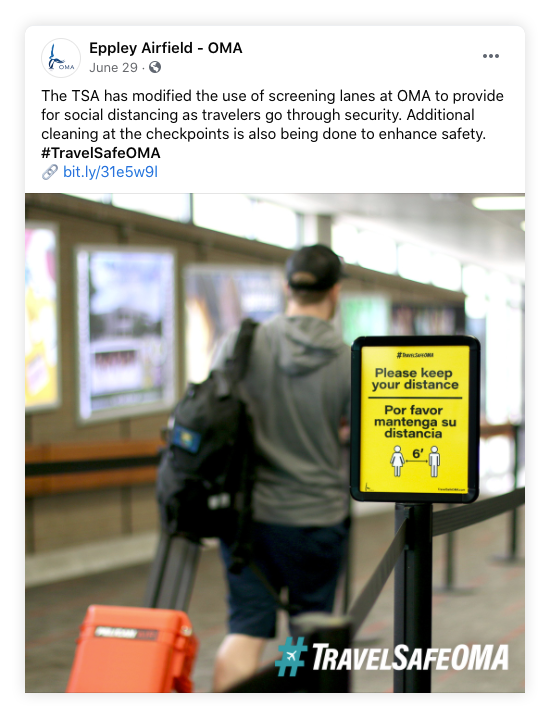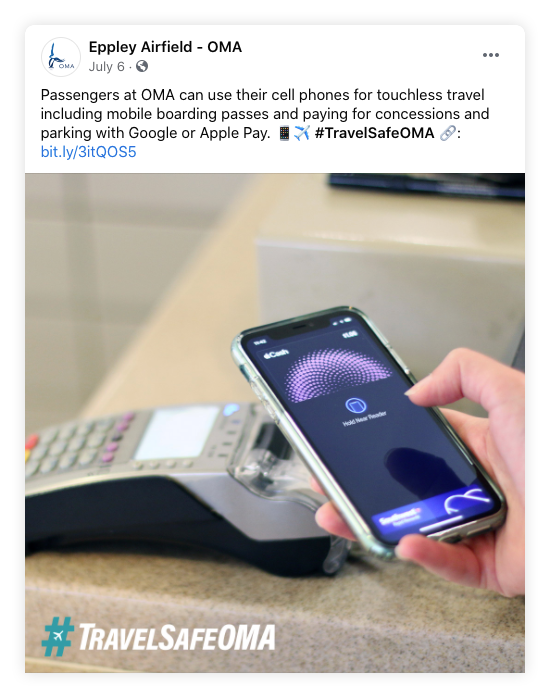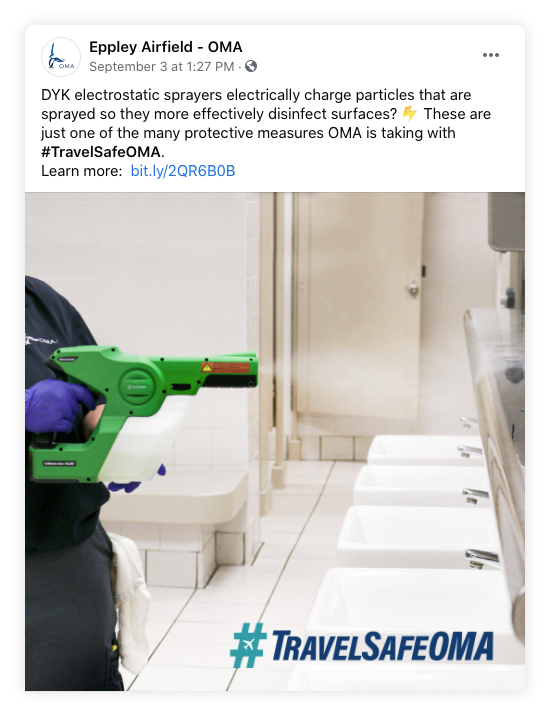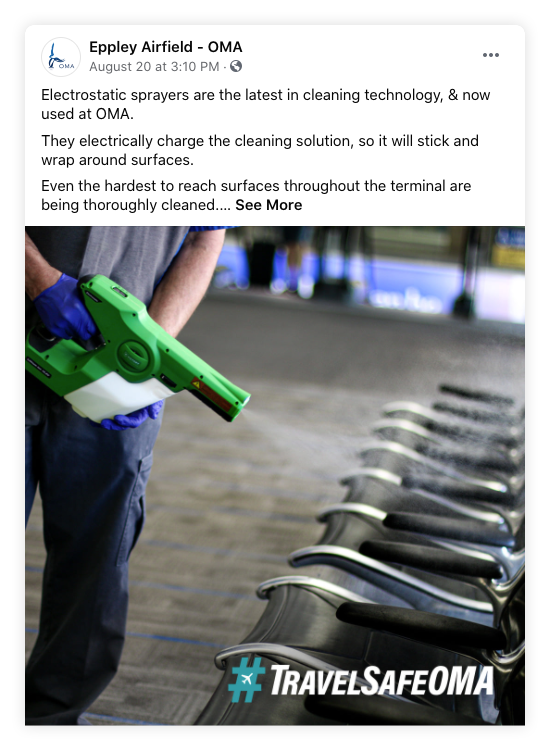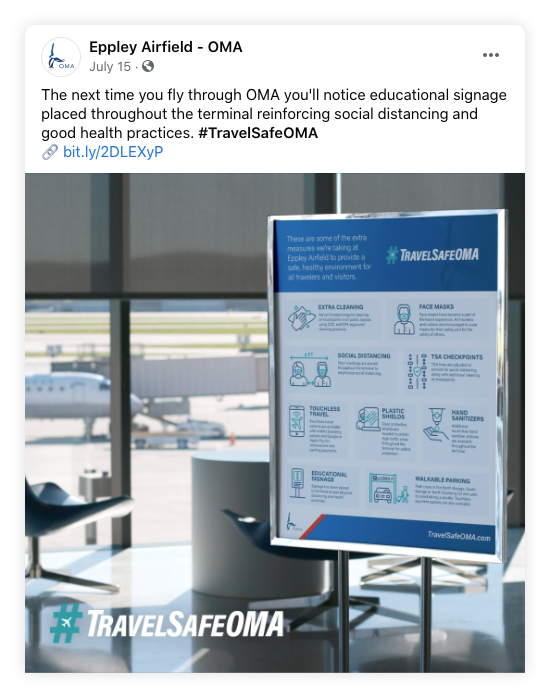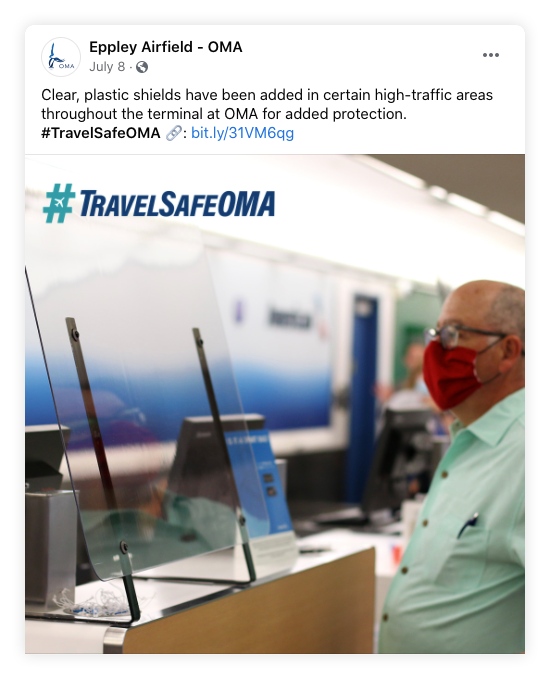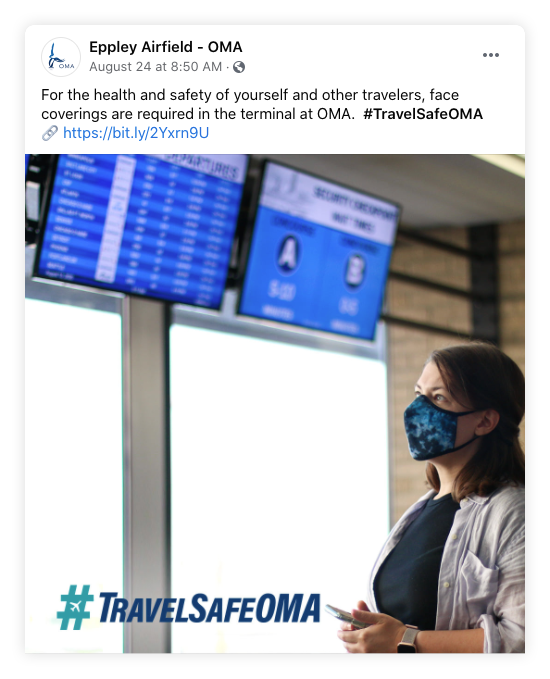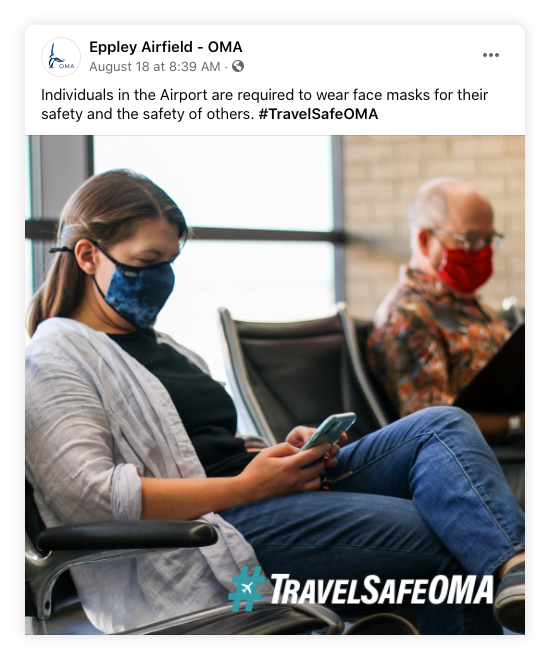 Video
We teamed with Edison Creative to create an animated video using the TravelSafeOMA icons. The video is showcased on large displays within the terminals as well as throughout the Airport's social media channels.