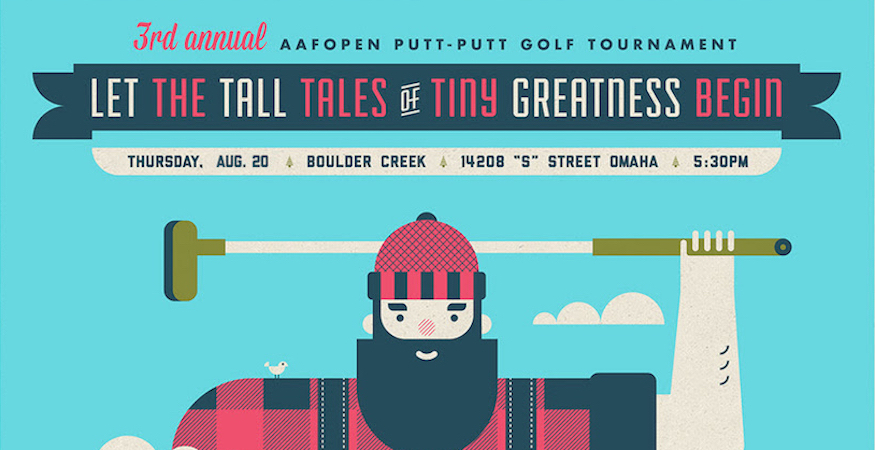 AAF Open Putt-Putt Golf Tournament
The C3D team teed off in style with our new company t-shirts at the American Advertising Federation's annual putt-putt golf tournament. Big thanks to our art director Matt Noa for the shirts, and AAF Omaha for an evening of friendly competition.

---
Want to learn more about our involvement in Omaha? Sign up for the C3D newsletter to keep up with the team's latest work, meet our clients, and more!