If you're looking for new ways to become more engaged in online discussions related to your industry then Twitter would be an ideal place to start.
What is Twitter?
Twitter is an online social networking service that enables users to send and read short 140-character messages called "tweets".
Additionally, Twitter makes it extremely easy to stay up to date on trending topics and timely information via hashtags. Hashtags are created by placing the "#" sign in front of a word or short phrase. All tweets that include the same hashtag can be filtered in a search for easy scannability.
This checklist covers the basic requirements for getting your name out there by starting a Twitter Account for your company or small business.
Sign Up for An Account
Using your company's brand name or some recognizable iteration that is available, sign up for an account on Twitter.com.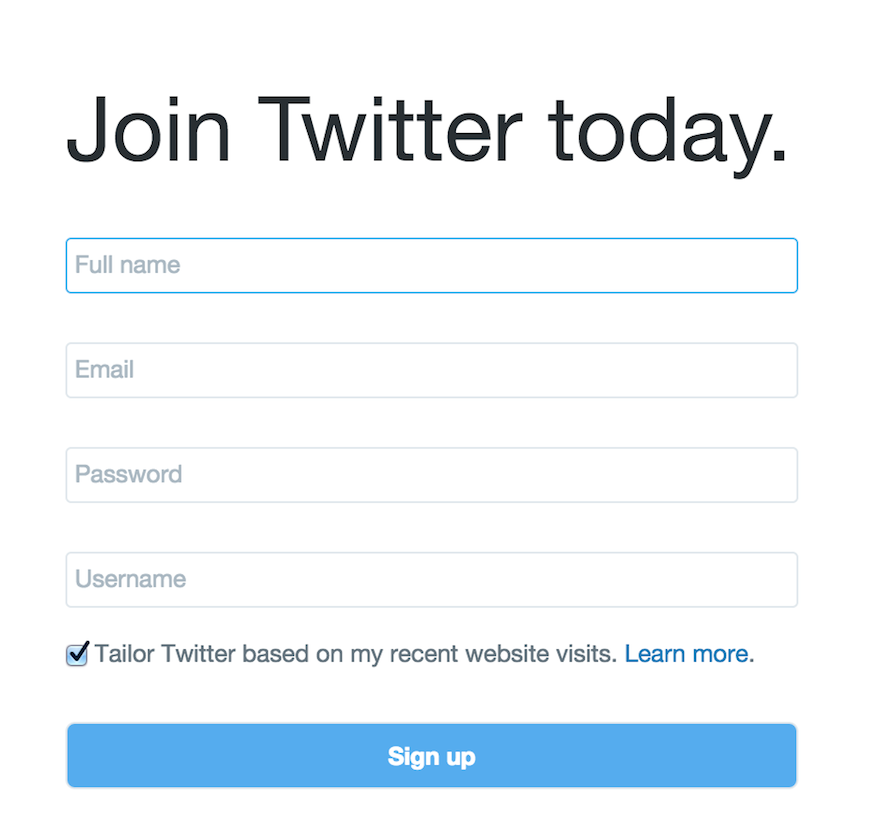 Unlike Facebook, Twitter does not have separate pages or account types for businesses and brands. Your company Twitter profile will resemble a normal individual user's profile, so keep this in mind.
If you already Tweet regularly from a personal account, then setting up your company's profile will be a walk in the park. All you need is a separate, registered email address that can be tied to the account.
Twitter Pro Tip: If you are worried about managing two accounts, there are desktop apps, like Tweetdeck, that allow you to switch between multiple Twitter accounts on the fly with great ease.
Confirm Your Account
Before you can send your first tweet, you must confirm your account using the email you provided during registration. Head over to your inbox and follow the provided link back to Twitter to finalize your confirmation.
Once your account has been confirmed, you can begin populating photos and other biographical info into your profile.
Update Your Bio
Provide keyword-rich descriptions, dynamic calls to action, and links to your website in your profile description.
Twitter Pro Tip: Some profiles make keywords within their descriptions searchable hashtags, increasing the possibility that an interested party will follow the account. But don't overdo it.
Upload Quality Photos
Providing the necessary photos for your Twitter profile will establish your brand's presence and feel visually engaging. Twitter's current recommended dimensions for header photos are 1500px by 500px. Design accordingly so the elements in your header are not dominated by your page's actual profile picture (thumbnail).
Twitter's current recommended dimensions for your profile picture are 400px by 400px. Most brands choose to use a clear and recognizable image of their company logo. These recommended dimensions are subject to change in the future so always check with Twitter to guarantee your images are optimized correctly.
Once your profile looks and feels complete, start finding followers and interacting with other users by posting and sharing content.
Twitter Pro Tip: Add a theme color to your profile that closely matches your branding.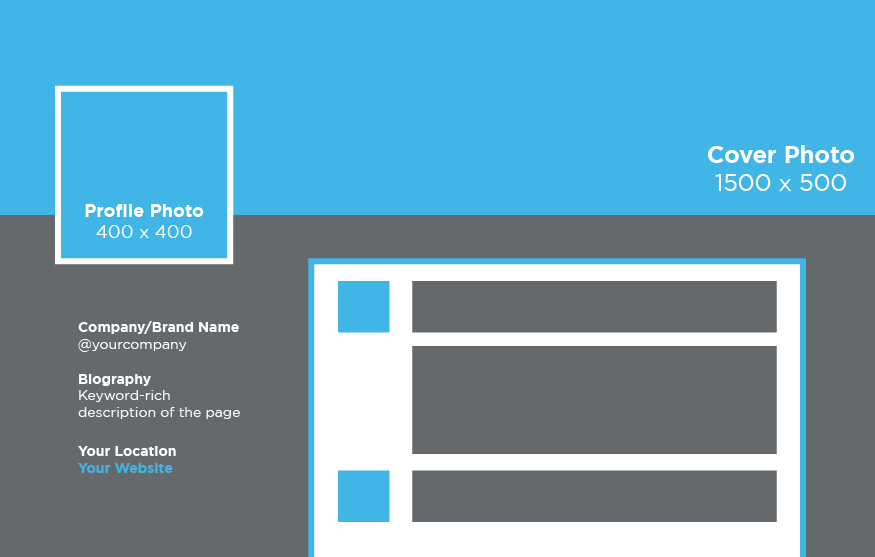 Add Followers
Find followers using Twitter's suggestions that appear in the sidebar of the site, or search for relevant keywords and topics and discover top influencers in your areas of interest.
Twitter Pro Tip: Use Lists. Twitter allows you to organize the profiles you follow into categorical lists that make it easier to sift through relevant content for whatever you are looking for.
Check marks next to a username indicate an official, verified account for some celebrities, politicians or major brands.
Post Your First Tweet
Managing your own Twitter profile provides endless opportunities for posting and sharing content. Create a few welcoming tweets to make your Twitter profile feel alive and current upon its initial rollout.
Share links from your site or another site that your audience will find relevant
Tweet directly at other users and brands directly using mentions (@username)
Use hashtags in your tweet to gain more exposure and attract new followers
Twitter Pro Tip: Use link shortening services, like Bitly.com, in order to conserve valuable characters out of your allotted 140.

Looking for new ways to connect with your audience online? Improve your brand's reach on social media to increase site traffic and grow your business!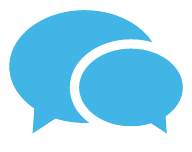 We work with businesses that are not afraid to take the next step.
Let's put your marketing and website to work.